Rohingya Muslims in Myanmar continue to face persecution at the hands of the country's armed forces, with a UN official now labelling the violence as "ethnic cleansing".
Witness accounts tell of troops allegedly "killing men, shooting them, slaughtering children, raping women, burning and looting houses" as they force people from the Rakhine state and around, to flee to the Bangladeshi border.
John McKissick of the UN refugee agency (UNHCR) told BBC that the Myanmar military and Border Guard Police had "engaged in collective punishment of the Rohingya minority" in response to an attack on border guards on 9 October. Nine guards were killed in the strike following which some politicians blamed a Rohingya militant group for the attack.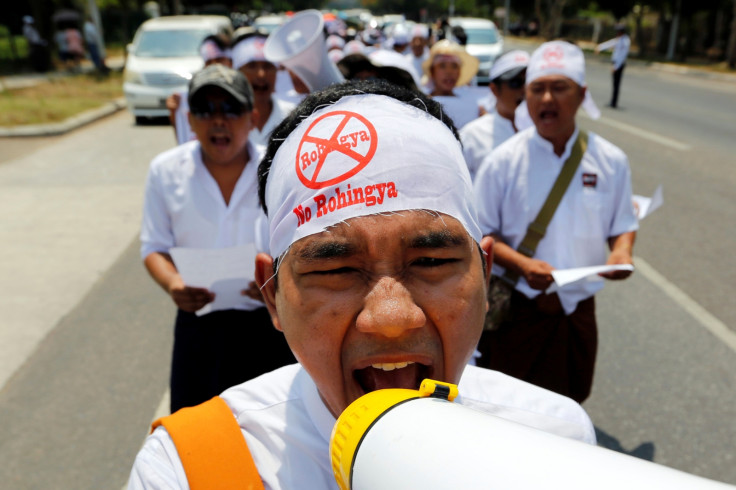 "Now it's very difficult for the Bangladeshi government to say the border is open because this would further encourage the government of Myanmar to continue the atrocities and push them out until they have achieved their ultimate goal of ethnic cleansing of the Muslim minority in Myanmar," McKissick said.
The government said that it was conducting counter-insurgency operations, but denied any of the atrocities and claimed that Rohingyas had set their own houses on fire.
In a country dominated by Buddhists, Rohingya Muslims are considered illegal migrants from Bangladesh. With violence against their community on the rise, thousands have attempted to seek asylum in the neighbouring country. However, Dhaka has blocked their entry and has started sending those who were already in the country back to Myanmar.
"The Rohingya are being squeezed by the callous actions of both the Myanmar and Bangladesh authorities. Fleeing collective punishment in Myanmar, they are being pushed back by the Bangladeshi authorities. Trapped between these cruel fates, their desperate need for food, water and medical care is not being addressed," said Champa Patel, Amnesty International's South Asia Director.