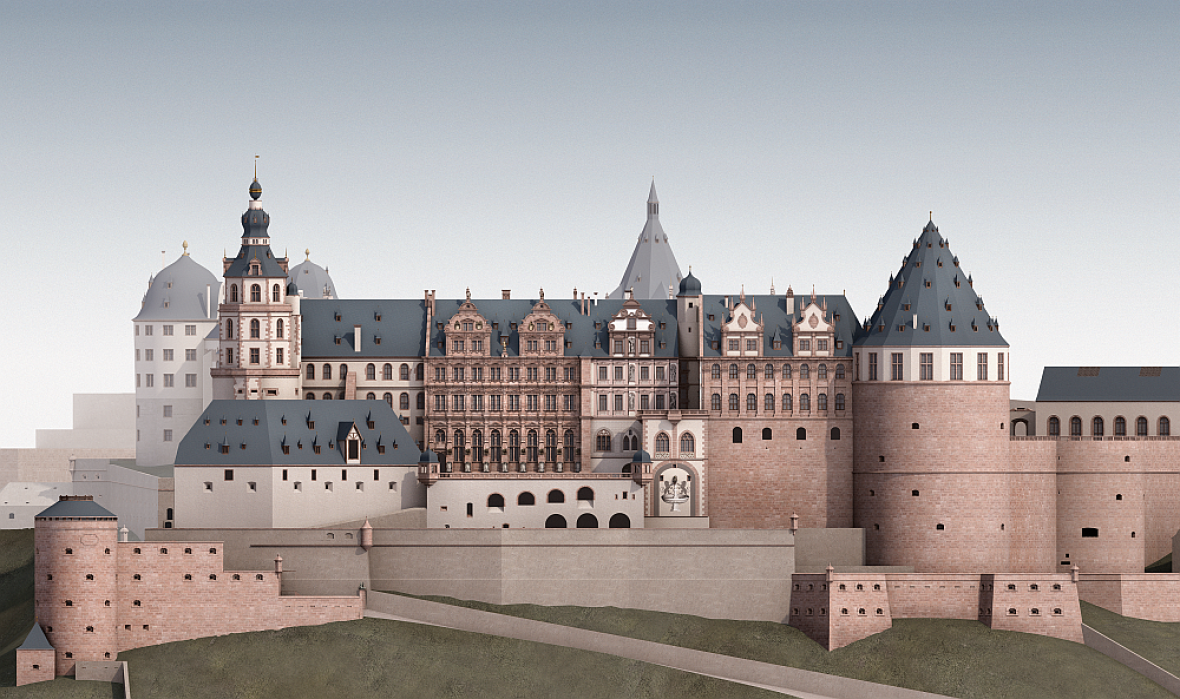 Germany's Heidelberg Castle has been digitally reconstructed to show what it would have looked like before it was destroyed by lightning, war and fire – and it very much resembles the setting of 2014 movie The Grand Budapest Hotel.
Heidelberg Castle was first built in the 1200s and was expanded upon over the centuries that followed. However, in 1537 a lightning bolt destroyed the upper castle. War with the French saw it repeatedly attacked during the late 17th century, and while efforts were made to rebuild it, another lightning bolt caused a fire that devastated many sections of the castle. After that, the castle became a ruin.
Regarded as one of the most important Renaissance buildings north of the Alps, the castle has now been digitally reconstructed by architectural historian Julian Hanschke of the Karlsruhe Institute of Technology, Germany. Using historical plans, drawings and views, he was – after five years - able to create a high-precision model of the building on a computer. The resulting images show what Heidelberg would have looked like in 1683.
"This probably is the most complete survey of a German palace," Hanschke said. "It is the first representation of the history of Heidelberg Castle that is based on historical photos exclusively."
Frank Thomas Lang of Staatliche Schlösser und Gärten Baden-Württemberg, the state heritage agency responsible Heidelberg, said: "The reconstructions are highly impressive, and even laymen will realise what Heidelberg Castle was in its prime."
For an interactive view of the courtyard, click here. View more images of the reconstruction below.