Beheadings, Crucifixions and Amputations: Al-Qaida Atrocities in South Yemen
Amnesty International releases report on 'human rights catastrophe' in Islamist-controlled south Yemen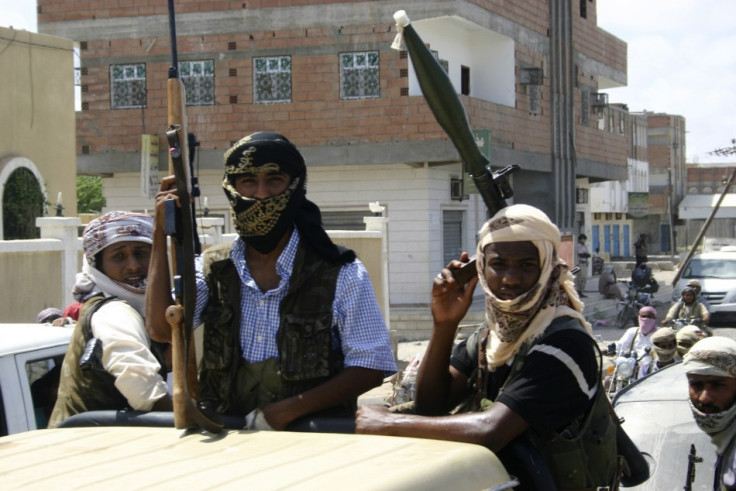 An al-Qaida-affiliated group committed horrific human rights abuses in southern Yemen during its 16-month occupation, including beheading an alleged sorcerer, crucifixion of an alleged spy and amputation of a man's hand for stealing.
Ansar al-Sharia, an Islamist terrorist group that is linked to al-Qaida, committed the atrocities in the governorate of Abyan between February 2011 and June 2012, said Amnesty International. It called the abuses a "human rights catastrophe".
Thanks to the newly established "religious court", set up to apply rules based on sharia or Islamic law and tighten its grip on power, Ansar al-Sharia imposed cruel and inhuman punishments on alleged criminal and spies, said Amnesty in its 57-page report.
The rulings and punishments were documented in videos released by Madad News Agency (MNA), the group's media arm that glorified the jihadi war against the Yemen government.
One documented case was about a 28-year-old man who was found guilty of planting electronic devices in two vehicles carrying a jihadist commander. Saleh Ahmed Saleh al-Jamli "confessed" to a judicial committee - and later in a MNA video - that the devices helped US drones to kill the commander in Zinijbar. He was killed and crucified in the town for all to see - confirmed by testimonies and a video footage.
In another case, a young man suspected of theft had his left hand amputated. He had been tortured for five days without access to a lawyer or his family.
"They accused me of stealing. They beat me hard repeatedly. After five days, they gave me an injection, and I slept. When I woke up, my hand was not there," he told Amnesty.
Footage obtained by the organisation also showed a man in front of a crowd holding the severed head of a woman who had been accused of sorcery.
Al-Qaida militants seized Zinjibar, the capital of Abyan province, while Yemen was in the middle of the turmoil of a popular uprising against the then-president Ali Abdullah Saleh.
The militants took control of several nearby towns.
Saleh resigned in February after a Gulf-mediated and US-backed deal.
© Copyright IBTimes 2023. All rights reserved.