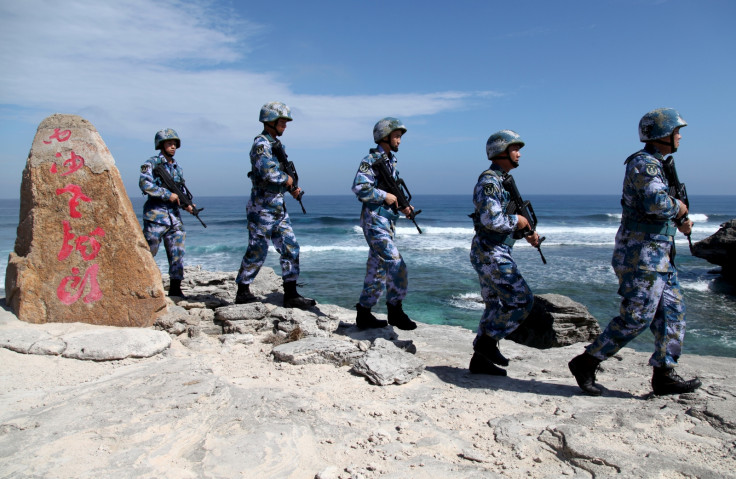 China's Foreign Minister Wang Yi has issued a strong warning to Japan against interfering in the ongoing South China Sea dispute. The top Chinese diplomat said bilateral ties between the two countries remain "vulnerable and unsatisfactory".
Wang held bilateral talks with his Japanese counterpart Fumio Kishida on the sidelines of the Southeast Asean Nations (Asean) foreign ministers' summit in Laos. After the Japanese diplomat urged all parties to abide by the Hague's recent ruling on the territorial dispute, Beijing's envoy quickly shot back.
"The China-Japan relations are still vulnerable and unsatisfactory," said the Chinese minister, according to the official Xinhua news agency. Japan does not lay claim on the islets in the South China Sea unlike in the East China Sea, where the two Asian economic powerhouses are locked in a bitter territorial row.
The latest development has come even as China escaped condemnation at the Asean conference despite the presence of multiple nations, who are also parties to the South China Sea dispute. The 10-member regional block held the discussions days after The Hague arbitration court ruled against China over its unilateral claims and bestowed an emphatic victory to the Philippines. China rejected the non-binding ruling of the UN-backed Permanent Court of Arbitration arguing the court does not have powers to rule over the matter.
Meanwhile, Beijing has also sought help from the US to take up the matter with Manila. Wang has expressed hopes that US Secretary of State John Kerry will back the steps taken by China to hold direct talks with the Philippines.
An official statement from Wang's office, according to Reuters, said China "hopes the United States side talks actual steps to support the resumption of talks between China and the Philippines, and support the efforts of China and Asean to maintain regional peace and stability".