UPDATE: The death toll in the knife attack in Tokyo has gone up to 19.
A knife-wielding man launched a deadly attack on people at a care home for disabled people in the city of Sagamihara, west of Tokyo. According to reports, 15 people have been killed and up to 45 others injured – 18 of them seriously – in one of the worst atrocities carried out by a single perpetrator in Japanese postwar history.
Police say they received a call from an employee of the facility just after 2:30am local time (6:30pm BST) on Tuesday (26 July). There were reports of a man dressed in black and armed with a knife, who was wandering in the grounds of the Tsukui Yamayuri Garden (Tsukui Lily Garden). The man then broke into the building with the weapon.
The 26-year-old suspect was identified as Satoshi Uematsu by Japanese media. Shortly after 3am (7pm BST), Uematsu handed himself in at Tsukui Police Station and confessed to the attack, according to a report by The Japan Times.
Police quoted the suspect as saying: "I want to get rid of the disabled from this world." A police spokesman added: "We are still confirming details of the case."
The suspect is being held on suspicion of attempted murder. Police said he used to work at the facility located in the Kanagawa Prefecture and are investigating possible motives.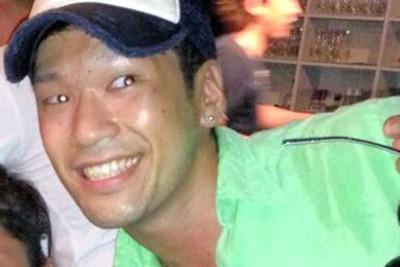 The most recent mass stabbing in Japan took place on 8 June, 2008, in the so-called Akihabara massacre. Tomohiro Katō drove a truck into a crowd and then proceeded to stab at least 12 people with a dagger, killing four people and wounding eight others. He was sentenced to death and the death penalty decision was upheld by the Supreme Court in February 2015.
This story was updated to reflect the change in the death toll.