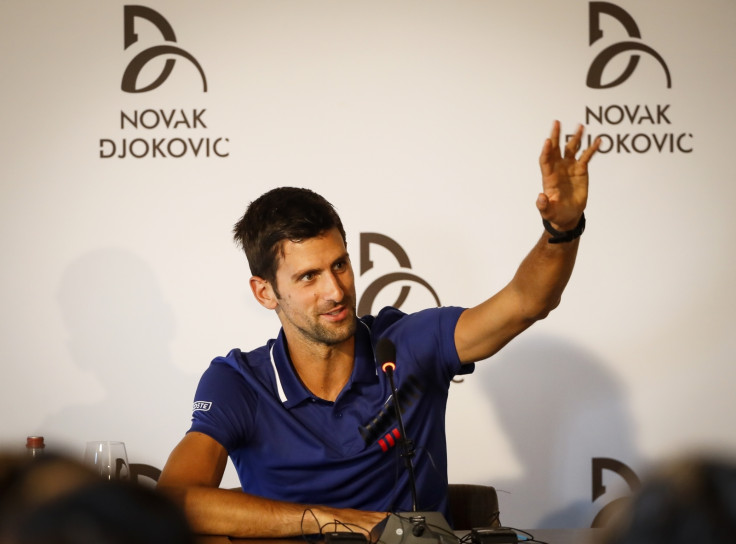 Novak Djokovic has revealed that he is set to return to action in 2018 aiming to be the world number one and winning Grand Slams. He is expected to be seen in action at the Australian Open next month.
Djokovic has struggled for form since winning the French Open in 2016, losing his number one ranking to Andy Murray the same year. He managed just two titles this year and has revamped his entire coaching staff, bringing in Radek Stepanek to assist Andre Agassi.
Djokovic has not played since his loss in the quarter-finals at the 2017 Wimbledon and will return to action at the Mubadala World Tennis Championship starting on 28 December. He had ended his 2017 campaign prematurely due to an elbow injury. It was the first time in Djokovic's career that he had picked up a serious injury and the absence meant he dropped down to 12th in the world rankings.
His presence will make life difficult for the likes of Roger Federer and Rafael Nadal, as they will have to contend with the return of many injured stars such as Djokovic, Murray, Stan Wawrinka, Kei Nishikori and Milos Raonic, all of whom are reportedly confirmed for the 2018 Australian Open.
"I would lie to you and I would not be honest, not to you, to myself, if I tell you anything less than being No 1 and winning Slams," Djokovic told Sport360, as quoted by the Express. "I know that I've done it in the past, I've proven to myself that I can do it and why not aim for it again? Because I feel that, first of all, I have the willpower. Which is the most important thing.
"You need to really want something, you need to wish for it, you need really strongly believe and commit to that. So I am. And not just myself, which is very important, my family, my wife, my children are there, my parents, my brothers, and my team, are very supportive of me and they're giving me that energy that I need.
"For these circumstances now that I am in, I'm trying to balance these goals, at the same time be a bit more understanding of what's going on here (elbow) and say just take your time. Even if it doesn't happen next season or whatever, take your time. But once I'm there, I've got to be honest, I don't satisfy myself with anything less than that."