The first Grand Slam of the year in the 2018 Australian Open could be one of the most exciting events in recent memory with a host of stars confirmed to return to action.
Andy Murray is one of them as the Briton looks to put behind what was a disappointing year and start anew in 2018.
Murray started the year as the world number one for the first time. However, poor form and injuries hindered his performances with just the one title in Dubai and his best Grand Slam performance being a French Open semi-final exit.
Having last featured at Wimbledon after his quarter-final loss to Sam Querrey, Murray, now ranked third, is expected to take the rest of the year off to recover from a hip injury.
Novak Djokovic is in the same boat, with just two titles in Doha and Eastbourne. The Serbian ace's last appearance also came at Wimbledon after he retired injured in his quarter-final clash with Tomas Berdych. Djokovic proceeded to announce that he would take the rest of the year off as he recovers from an elbow injury.
The two of them, along with the three-time Grand Slam winner Stan Wawrinka and 14th ranked Kei Nishikori, will return to action in Melbourne as tournament director Craig Tiley confirmed the news.
"I'm very happy to confirm that all the top players will be back in Melbourne in January," Tiley said at the tournament's launch. "On the men's side, there has been a lot of concern and conjecture around Andy Murray, Novak Djokovic, Kei Nishikori."
"I can tell you that in talking to Andy, he has been training and he is preparing for having a great year in 2018. How much would this year have hurt him, to watch over the entire year Roger and Rafa share four grand slam titles — he would not have like that.
"As competitive as Andy is, we know he's back and he'll want to improve his current ranking of number three in the world and getting back to number one."
Tiley added: "With the return of Novak, Andy and Stan, who will all have lower rankings, there's also a real chance we'll finally see a breakthrough from one of the rising stars like Alexander Zverev, Dominic Thiem or David Goffin."
Another star who is expected to return to action, though there is no confirmation, is 2017 Australian Open champion Serena Williams as he she prepares for her comeback.
Following her win in Melbourne in what was her 23rd Grand Slam title, Williams suffered a knee injury before she took time off after revealing that she was 20 weeks pregnant in April.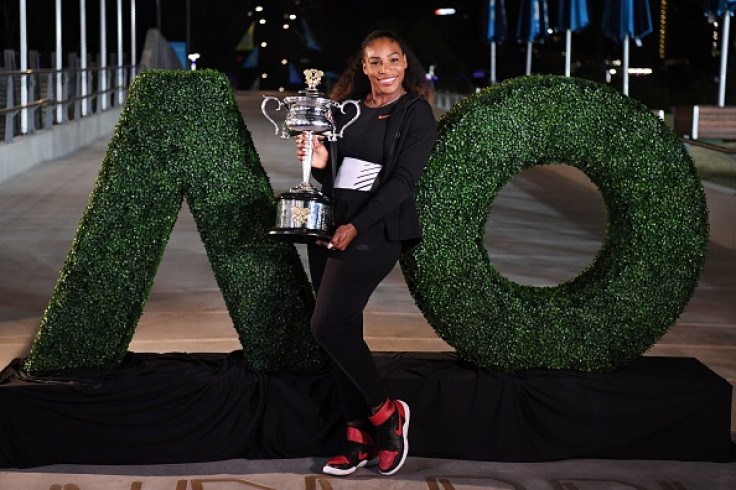 Giving birth to her daughter Alexis Olympia Ohanian Jr. in September, the American later revealed her intention to defend her title and Tiley claims the 36-year-old will be back.
"Serena, the competitor that she is, she wants to win more than the 23 Grand Slam titles that she has," Tiley revealed. "We have a special relationship with Serena, the Williams family, both her and Venus."
"She wants to come back in 2018 and defend her title. Obviously, at training now, there is several months to go and it will be up to her as far as where she is with her fitness."
"Serena will be back. We look forward to welcoming her and again go on that journey of breaking the all-time record for the most number of Grand Slams," he added.
The 2018 Australian Open will take place from 15 to 28 January.