Belfast: Meccano bridge sets new world record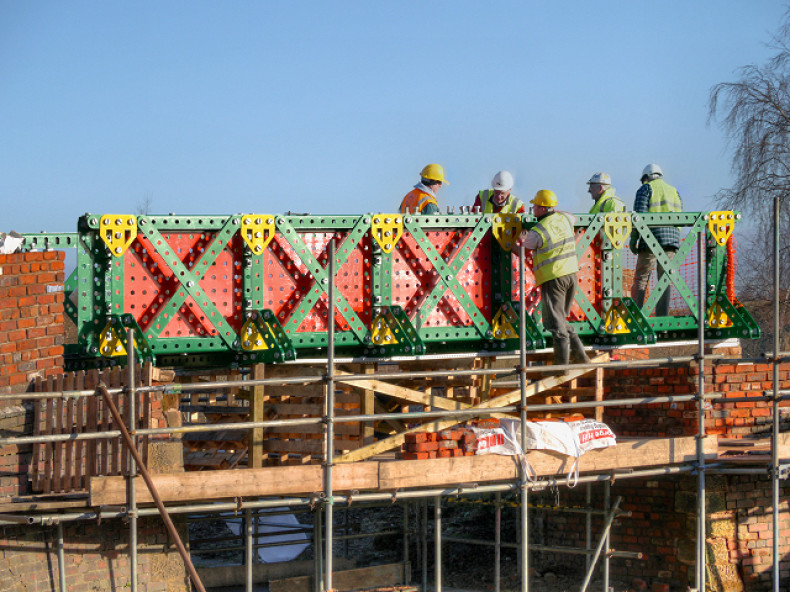 School children and engineering students have set a new world record after constructing a temporary 100ft (30.5m) footbridge made entirely from Meccano. The bridge, which crosses Belfast's Clarendon Dock, unveiled at a free event Saturday, 19 September.
Representatives from Guinness World Records confirmed the project has earned the record for the world's largest ever Meccano structure. Around 11,000 pieces of the model construction system were used to build the bridge, which weighs 600kg (1,323lbs).
Civil engineering lecturer Dr Daniel McPolin, who led the project, said: "If you count all the nuts and bolts and washers, there's approximately 70,000. In terms of the longer pieces, if they're all laid out end-to-end I think it would be about 3.8kms – approximately 10,000 or 11,000 pieces. So it's a lot of Meccano."
The initiative is part of a year-young project between third-year civil engineering students from Queen's University Belfast and local school children, who are being encouraged to consider careers in STEM (science, technology, engineering and maths).
Dr. McPolin told Sky News he hoped the project would inspire his students. "I just thought it would be good to get them away from the books, to get them away from the computers and calculators, and to give them a chance to create something really, really exciting," he said.