Belgian Grand Prix Qualifying: Leclerc on pole, Vettel completes Ferrari front row
It's an all-Ferrari lockout on the front row of the grid as the Formula One season returns form the summer break.
The Formula One circus is back from the summer break and the Belgian Grand Prix will be having an all-Scuderia Ferrari front row for Sunday's race. At the end of Saturday's qualifying session, newcomer Charles Leclerc emerged way ahead of his teammate to secure pole position. Meanwhile, Sebastian Vettel edged out the Mercedes drivers and locked out the front row.
This will be the second time this season that team Scuderia Ferrari will be starting a Grand Prix with a front row lockout. The first one was in Bahrain, earlier this year. Sadly though, Mercedes has pretty much dominated the first half of 2019. Nevertheless, the fantastic showing by Ferrari in the free practice sessions, as well as on qualifying in Spa-Francorchamps, might indicate that they will be much more competitive in the latter half.
The team quickly took to social media to share the results. Leclerc clocked in his final hot lap at a scorching 1:42.519. Vettel managed 1:43.267. In Formula One terms, that's a fairly comfortable gap. This clearly shows that Vettel is facing a real challenge from his young teammate. To date, Leclerc has out-qualified Vettel in the last six races and has three pole positions against Vettel's one.
Vettel still leads Leclerc when it comes to points, albeit with a small margin of 156-132. The Frenchman faced some mechanical issues in previous races, so there is reason to believe that he has the capability to outperform his much more experienced teammate later this season.
Regardless of the internal battle within Scuderia Ferrari, the big problem is that the team is still winless this season. Mercedes is quickly pulling away from the pack and if the other teams don't step up, they will be ending the championship race very early this year. Simply put, everyone else in the grid needs to start taking wins away from the Mercedes drivers if they want to have a chance of putting up a fight.
Speaking of Mercedes, Lewis Hamilton finds himself in 3rd position for the Belgian GP, while Valtteri Bottas will be beside him in 4th. Red Bull's Max Verstappen will be breathing down their necks, followed by the two Renaults of Daniel Ricciardo and Nico Hulkenberg.
Former Ferrari driver, Kimi Raikkonen made an impressive run and managed to bring his Alfa Romeo up to 8th position. Sergio Perez of Racing Point BWT Mercedes is in 9th followed by both Haas drivers, Magnussen and Grosjean.
At this point, Hamilton is already 69 points ahead of the nearest non-Mercedes challenger. He looks poised to secure another World Championship title, but judging by today's qualifying session, he knows that he can't be too complacent just yet.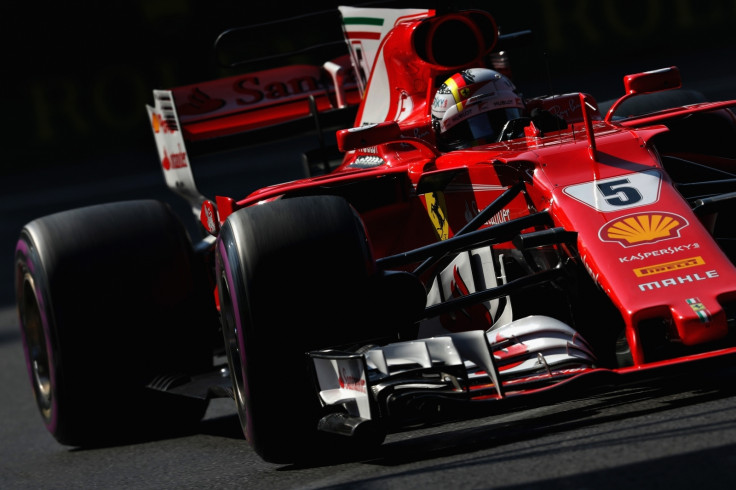 © Copyright IBTimes 2023. All rights reserved.