The summer of 2017 was business as usual for Benfica. Having clinched a Portuguese league and cup double, Europe's elite were already circling, eager to lure away those individuals who were so integral to those domestic successes.
Victor Lindelof, signed from Swedish minnows Vasteras for a fee said to be around €60,000 as a 17-year-old, joined Manchester United for £31m. Ederson Moraes opted for the blue half of Manchester, joining Pep Guardiola's side for £34.8m - £17.4m of which went to Benfica just two years on from his arrival from Rio Ave. Nelson Semedo, snapped up from local side Sintrense in 2012, also bid farewell, joining Barcelona in a deal that saw his boyhood club pocket £30.8m.
In the 1960s, Benfica were perhaps the best team on the planet. Led by the iconic Eusebio, the Eagles won the European Cup in 1961 and 1962, reaching the final on three more occasions that decade. But up against the financial might of the best Spain, England, Germany, Italy and France have, challenging for the biggest prize in club football simply isn't a realistic ambition anymore.
But still, Benfica thrive; winning titles with players who so quickly become the envy of the rest of Europe. This year, Lindelof, Ederson and Semedo joined an alumni that includes Nemanja Matic, David Luiz, Angel di Maria, Bernardo Silva, Axel Witsel, Jan Oblak, Andre Gomes, Goncalo Guedes and Ezequiel Garay.
The numbers behind those names are staggering. Since 2010, the club have collected over £400m from the sale of 19 players. It's the side of the game Benfica excel most at and it is vital to the club model they are so proud of.
"In our mind, we have the vision that our competitors are the ones at the highest European level," Benfica CEO Domingos Oliveira told IBTimes UK. "We try to find the solutions to generate additional revenue to compete with these big clubs in the UK, Spain, Italy and Germany."
One of those solutions lies in their superb recruitment history, which sees young talent across the world scouted at a young age, developed at the club before being sold on. That money is then used to repeat the process.
"The fact is that since the club president [Luis Filipe Vieira] was elected in 2003, the revenue at that time was close to €40m. It is now close to €300m. And this additional revenue allows us to invest where we want to invest which is in players, but especially in terms of youth development. The academy we have today has generated a lot of talent, some of them are still with Benfica and some of them have allowed us to generate additional revenue."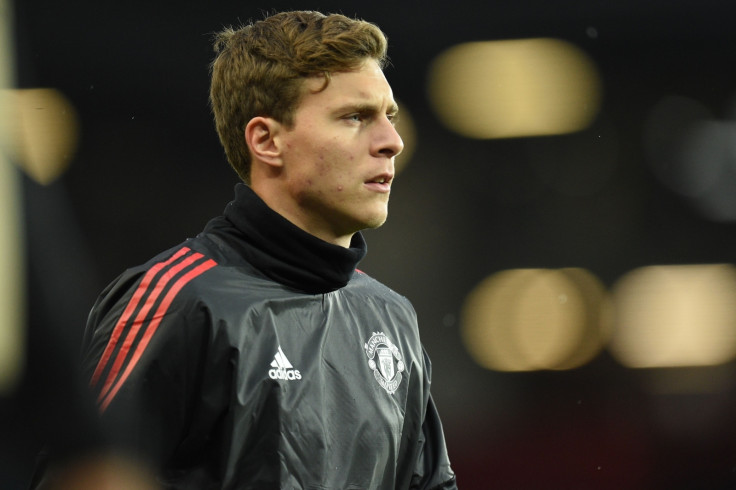 Benfica's original initiative was to focus on the development of Portuguese players but over time, their scouting network has grown across the planet with youngsters brought in to join the academy or come straight into the first-team picture. The latest to do that is Miles Svilar, the Belgium Under-19 international who became the youngest goalkeeper to play in the Champions League on an eventful evening against United in October.
Inevitably, holding onto such players is difficult. But Oliveira believes the culture of the club and the support provided ensures there is real incentive to stay for that extra season – with the Lisbon sunshine a handy bonus in making that happen.
"It is very interesting because when I talk to people based in other cities, it is not as good as it is in Lisbon. If you go to Liverpool, Stockholm, Munich, you don't have sunshine like you have here. But what I think we try do is we give quality in terms of training, we give quality to the player's family, and we support their families very strongly. The fact is that while they are here, if there is not a big difference between the salary we are paying them and the salary they can collect outside of Benfica, most of them would be very happy here."
Benfica collect revenue from three streams, ticketing, commercial partnerships and television money, with the money from player sales forming a fourth. The model is so sustainable that even this season's early Champions League exit won't force a fire sale of any sort. But the fact is, selling players always has and will always be part of life at the club.
"If you want to generate more revenue and pay the talent you already have inside Benfica, selling players is part of our business. We no longer say we don't need to sell players. We need to sell players in order to increase the investment we can make in the team.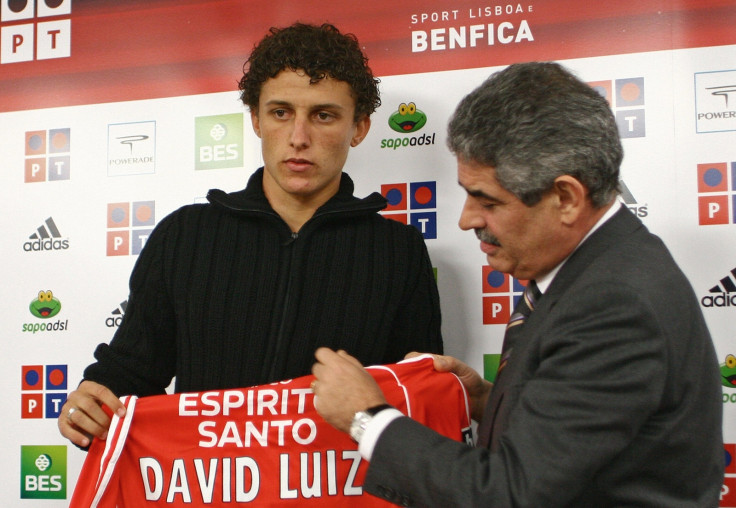 "Fans don't like it, but they understand the challenge for us. But for the player, it is also an opportunity. I can retain a player for one to three years, but the salary paid by let's say Manchester City, Paris Saint-Germain or Barcelona is three or four times bigger than the one I can pay. The player's head may no longer be here. So I think it is part of the business."
Alex Grimaldo, the La Masia graduate who has become an integral member of the Benfica first-team at left-back, could be the next talent targeted by Europe's more affluent clubs, with both United and Manchester City credited with interest. He signed for the Lisbon club at 20, the sort of age when Benfica typically strike. Grimaldo is now 22, and Oliveira admits he, like all the club's players in that age group, are at a point where neither he or the club can deny an ambition to move on.
"For a player who is 22, 23, 24, there is a huge market. I am not talking specifically about Grimaldo, but all players with those conditions, they have a market. We do not want to close the door to anyone. We don't want to force them to stay here. We want them to stay as long as they can. And while they are here they are happy but once both parties agree on a transfer, usually the player leaves, but with a good relationship with the club."
The cycle at Benfica ensures money made from such sales goes straight back into the club, be it strengthening their scouting network to ensure they get to the best foreign talent first, or throwing it into the club's revered academy, situated in the nondescript town of Seixal.
A report in 2015 suggested Benfica had already invested €60m into the campus that was officially opened in 2006, a figure that is comfortably offset by the enormous sums fetched in transfer fees. The modern facilities are a major draw for young players and for their parents, the promise of a full education inside those walls strengthens its allure.
"We are making a lot of investments into the academy and I think that in the next year the capacity of the academy will be twice the one we have today. We try to give conditions to the players. The one that parents really like in terms of difference (to other clubs) is that we take care of education, and we will launch a school inside the academy within two years. Most of the players, they will not succeed at the highest level, so what we try to do is give them tools to survive if they don't pay for Benfica, or Real Madrid, or Barcelona. Parents really appreciate that and I think that makes the difference."
A club entrenched in history, Benfica have found a system that keeps them thriving.
Domingos Oliveira was speaking at Web Summit Lisbon on behalf of S.L Benfica