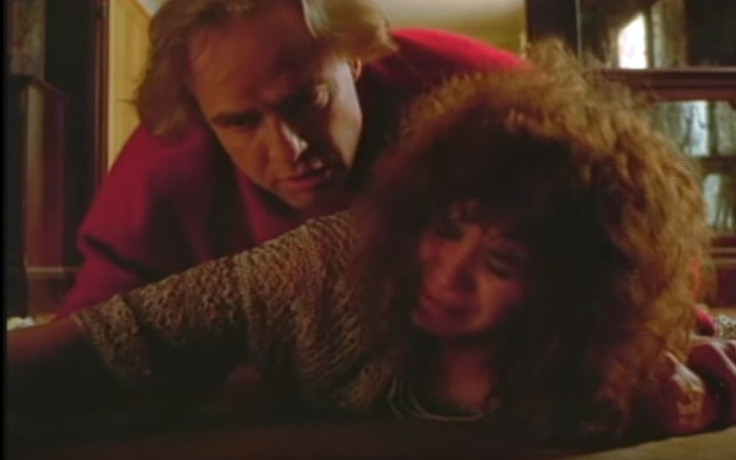 Director Bernardo Bertolucci has said that the outrage over the "butter rape" scene in the movie Last Tango In Paris is a "ridiculous misunderstanding". The 76-year-old admitted that although he and Marlon Brando decided not to tell Maria Schneider that a stick of butter would be used in the rape scene, she was informed about "the violence on her".
Soon after a video interview from 2013 surfaced – wherein Bertolucci is seen talking about the rape scene – several Hollywood stars took to social media to vent their anger.
In the interview, Bertolucci had said that the decision to use the stick of butter for the rape scene was conceptualised on the day of the shoot. He added that the butter was used as he wanted Schneider – who was 19 years old during filming – to react "as a girl and not an actress" and she should feel "the rage and humiliation".
Bertolucci maintained that besides the use of butter for the rape scene, Schneider had been informed that the rape scene would be violent in nature.
"I would like for the last time to clear up a ridiculous misunderstanding that continues to generate press reports about 'Last Tango in Paris' around the world. Several years ago, at the Cinematheque Francaise, someone asked me for details on the famous butter scene. I specified, but perhaps was not clear, that I decided with Marlon Brando not to inform Maria that we would [use] butter," Bertolucci said in a statement issued on Monday. (Via Deadline)
"We wanted her spontaneous reaction to that improper use [of butter]. This is where the misunderstanding lies. Somebody thought, and thinks, that Maria had not been informed about the violence on her. That is false," he added.
"Maria knew everything because she had read the script, where it was all described. The only novelty was the idea of the butter."
Meanwhile, Brando's son Miko has come in defence of his father and said that the actor would have never planned a rape scene to sexually violate his co-star. "That's not the human being [Brando] was," Miko said, according to TMZ.
Schneider, who died in 2011 at age 58, had said that no intercourse took place during filming of the rape scene. However, she said that she was shocked and had strongly objected to the way things turned out.
In a 2007, in an interview with the Daily Mail she had said that she "felt a little raped" by her co-star and director.
"They only told me about it before we had to film the scene, and I was so angry. I should have called my agent or had my lawyer come to the set because you can't force someone to do something that isn't in the script. But at the time, I didn't know that," Schneider had said.
"During the scene, even though what Marlon was doing wasn't real, I was crying real tears. I felt humiliated and, to be honest, I felt a little raped, both by Marlon and Bertolucci."