As always at the Consumer Electronics Show (CES), televisions are a huge focus of attention and this year is no different. Once again manufacturers are trying to outdo each other with implausibly huge screens, smarter operating systems and gimmicks that seek to make them stand out from the competition.
In the last few years we have seen 3D come and go as consumers failed to find it a compelling reason to upgrade. This year, like last, 4K (or Ultra High Definition) is the big play and 2015 could be the year that finally sees the high resolution standard go mainstream.
The last major television upgrade cycle happened almost a decade ago with the move from standard definition to high definition and manufacturers will be hoping something similar will happen this time around.
4K price and content
The problem for manufacturers in convincing consumers they need to upgrade is not that the hardware isn't great (it is), it's that price is still too high (£2,000 average selling price in 2014) and there is still very little content to take advantage of all those extra pixels.
Price will likely come down in 2015 but it likely won't be until 2016 that we see 4K become affordable for the majority of people.
Content is a bigger issue. While some streaming services like Netflix and Amazon are doing their bit, broadcasters are slow to adopt the technology and there is still no physical disc standard on the market - though Panasonic did launch a ptototype 4K Blu-ray player at CES this year ahead of an expected launch later in 2015.
Despite these issues, there is still going to be a huge number of 4K TVs sold in 2015 and so we've walked the show floor at CES in Las Vegas to see what will be on offer this year if you are thinking of upgrading to 4K:
---
Samsung SUHD
---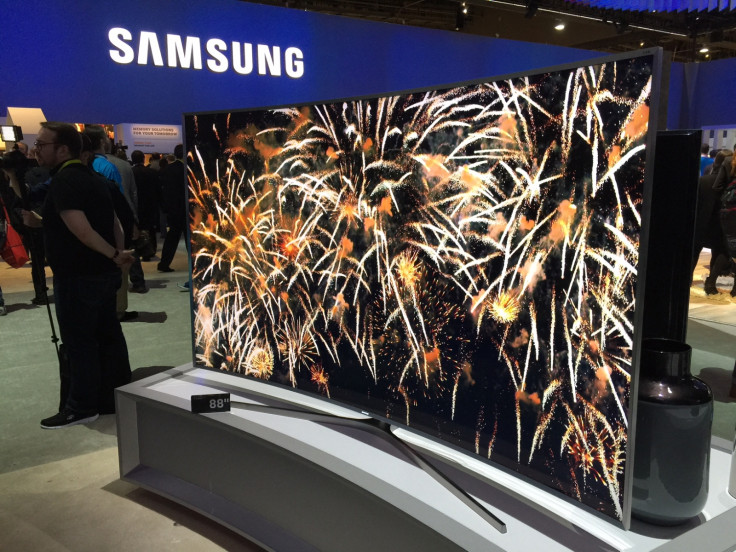 As always with TV technology, you cannot rest on your laurels and you need to bring something new to the table. Not content with UHD resolution, Samsung has introduced SUHD, with the S standing for anything from "seductive" to "striking".
The curved 4K set uses Quantum Dot technology to increase colour accurary over regular LCD LED panels, and the results are stunning. Add to that the input of renowned designer Yves Behar and the result is a stunning TV set coming in three sizes: 65in, 78in and 88in.
The latest 4K TVs from Samsung won't be available until later this year and while pricing hasn't been announced, they are likely to be on the expensive side.
---
LG 4K Curved OLED
---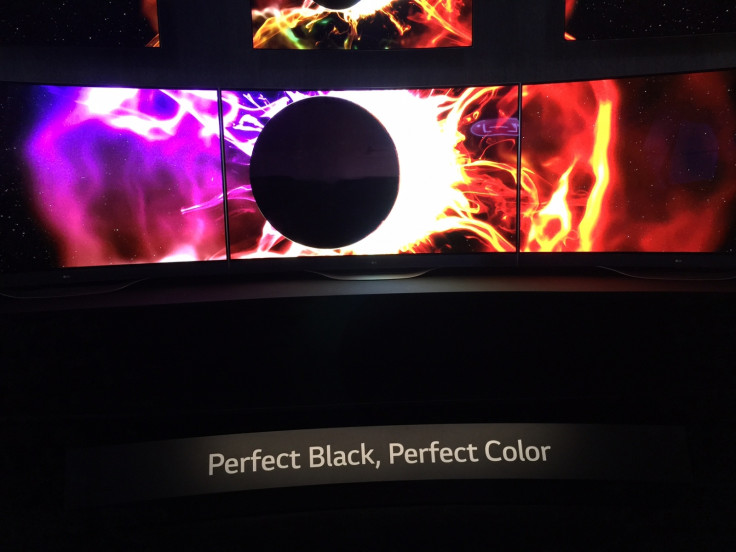 While some other manufacturers continue to vaguely support OLED technology, LG is the company placing the biggest bet on the TV technology.
LG launched seven 4K OLED displays for 2015 range in size from 77in down to 55in, with the most interesting model featuring a flexible display that can change from a curved to flat aspect "at the flick of a switch".
LG is also pumping $600 million into its production plants in a bid to boost production yield, a problem which has consistently plagued OLED.
The screens themselves are simply stunning and offer infinite blacks which other 4K panels cannot compete with.
---
Sony Bravia X900C
---
Thinner than its flagship Xperia Z3 smartphone, Sony's big TV bet for 2015 doesn't go for curves or Quantum Dots but looks to attrat consumers looking for sleek lines and minimalism.
Side on the TV is incredibly sleek, though that thinness is only at certain points of the TV, meaning you still have to accommodate a bulkier part elsewhere.
The 65in panel is just 4.9mm thin at its slimmest point.
Sony has also gone with Android TV as the operating system on the television, meaning you will get a lot of smartphone features on your TV as well as the built in about to cast content from your phone to the big scree.
Launching in the spring, the Bravia X900C has not been priced yet.
---
Sharp Aquos Beyond 4K Ultra HDTV
---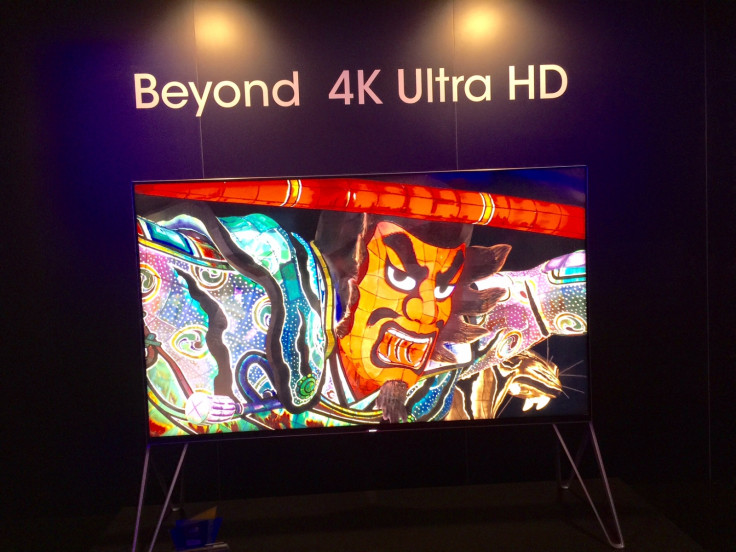 The name may be somewhat of a tautology, but Sharp's new screen looks to mimic Samsung's SUHD panel by giving customers something more than reguar old 4K resolution.
Sharp's new 80in TV still has the typical 4K resolution of 3840 x 2160 pixels but it has 66 million subpixels, compared to the 24 million on a regular 4K panel. The result? Colours appear more vibrant and pop off the screen.
Sharp had the new 4K screen set up alongside its prototype 8K display and the lower resolution screen appeared brighter and more vibrant.
With price still to be decided, don't expect this TV to appear in stores until the second half of 2015.
---
TCL 55in 4K H9700 Quantum Dot TV
---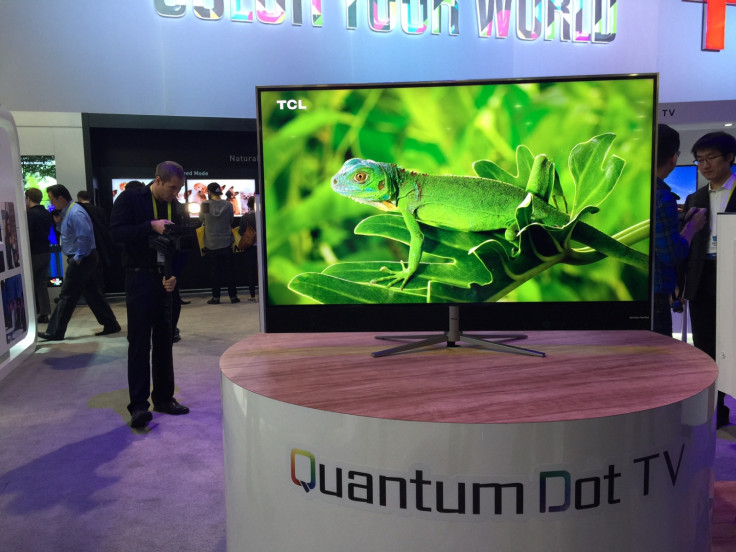 Not a name many will be familiar with in the UK, but TCL is a leading Chinese manufacturer and will be bringing this 4K panel to Europe in 2015.
Using the same Quantum Dot technology of microscopic crystals as used by Samsung, Sony and LG, the Chinese company is looking to standout from the crowd with integrated Harman/Kardon speakers and a range of unique stands and designs.
Already avaialble in China, the H9700 will come to Europe in early 2015 TCL says. The TV costs 13,000 yuan (£1,390) in China meaning it could be a much more attractive option to the more expensive models from more established players.