More than one million apps have now been created for the iOS App Store, and Google Play is catching up, having just passed the 700,000 mark.
With more travel planners, restaurant guides and news aggregators available than ever, it won't be long until there's an app to find the best app. Until then, here are ten absolute must-get apps for your iOS and Android devices.
10. Flipboard
Flipboard's been around for a while now, but thanks to several much needed version updates it's really hit its stride in 2012. Not only is this the most comprehensive collection of web news, it's also the easiest to navigate, the innovative flip mechanic making it accessible and attractive.
The best thing about Flipboard is that you can prioritise which type of news you're most interested in: If it's technology, for example, you can change the settings so that tech articles appear on the front page of your flip board.
The most accessible and comprehensive news app on iOS and Android, Flipboard is available for free now.
9. Shazam
Free app, £2.99 yearly subscription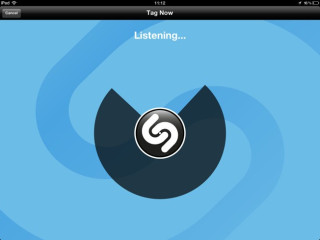 Another app that didn't really reach its potential until 2012, Shazam is the kind of download that makes the iPhone look magical. If you hear a song playing in a restaurant or a bar or wherever, you just open Shazam and let it hear the track. If the sound's clear enough, it'll tell you the artist, album and, thanks to a few recent updates, link you to the song on iTunes.
It has a handy feature that lets you save "tags" so if you record a snippet of song but don't have an internet connection available, Shazam will remember the recording and can check it once you get access to Wi-Fi or 3G. The app is free, but Shazam requires a yearly subscription of £2.99.
8. Google Translate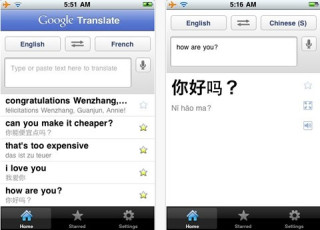 Order food without shouting. Annoy your friends by texting them in German. Of the thousands of translation apps available on iOS and Android, Google Translate is easily the best. It has the biggest library of languages and works quickly and accurately.
It also saves commonly translated phrases, so if you're away somewhere you don't have to type "where is the beach?" every time, you can just select it from a drop down menu of recent translations. It's not exciting or sexy in the way a lot of popular apps are, but it terms of pure functionality, Google Translate does the job better than anything else.
7. City Mapper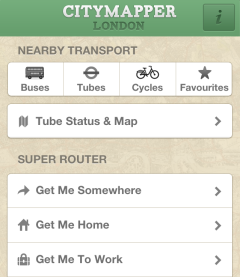 Despite serving a similarly dry purpose, City Mapper actually is a bit sexy. An ultra-fast, ultra-comprehensive travel planner, it tells you everything you need to know about getting around London.
The City Mapper homepage lists nearby transport options such as tube, bus, bicycle and taxi and also shows how much those things cost. It has live, up-to-the-minute updates on train services and instantly calculates how long your journey will take on each mode of transport. Like a sat-nav, it saves your home address, too, so you can just tap "get me home" and it'll quickly show you all the different ways to travel, times, prices - everything.
If walking or cycling are you thing, City Planner also displays how many calories your journey will burn off. It's that good, and all for the price of nothing. The only downside is that it only covers London, but it's likely other cities will be included eventually.
6. Netflix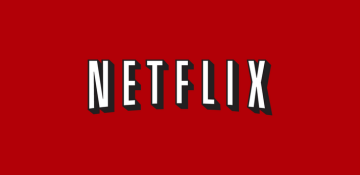 New to iOS and Android devices this year, the Netflix app gives you access to the full Netflix streaming library from your phone or tablet. It's free to download, but a Netflix account costs £5.99 a month, just more than Love Film at £5.89.
It's worth it, though - the Netflix streaming library is a bit thin in terms of films, but it has a lot of great TV shows like Breaking Bad, It's Always Sunny in Philadelphia and The Office which brought separately in shops would cost hundreds of pounds.
Netflix is also moving into original programming and will next year produce and show the new series of long-missed sitcom Arrested Development. It's not quite there yet, but with more and more being added to the library all the time, and close ties forming between Netflix and AMC, this is a VOD app worth getting into.
5. BuzzFeed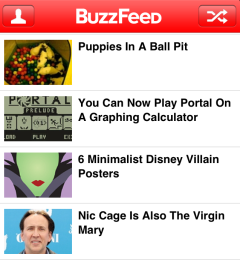 Kind of like a cross between popular humour site Cracked and notorious imageboard 4Chan, BuzzFeed collects funny and interesting pictures, articles and links to videos into one free app.
Popular topics lately have included 42 Mysteries We'll Never Know the Answer To and 43 People You Won't Believe Exist. There were also some interesting photos on there of a post-Election defeat Mitt Romney visiting Disney Land.
The major downside of BuzzFeed is that unlike the Cracked app, you need an internet connection to view articles - Cracked publishes its material to be viewed offline. Otherwise, this app is accessible, colourful and funny.
4. Creatorverse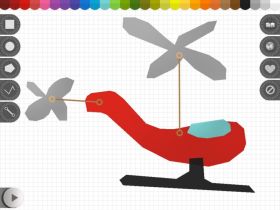 A cross between LittleBigPlanet, Photoshop and Instagram, Creatorverse lets you build and draw things and share them online.
It's not a game as such; Creatorverse is more like a digital toolbox, which lets you design, colour in and animate whatever you can imagine. That can range from plain old drawings, to intricate dioramas and interactive mini-games.
There are thousands of paint colours, materials, levers and what-nots to use when building and anything you make can be uploaded to the Creatorverse cloud to be downloaded and built on by other users. It costs £2.99 and is out now on the App Store, Google Play and Amazon, meaning you can play it on a Kindle Fire HD.
3. Dropbox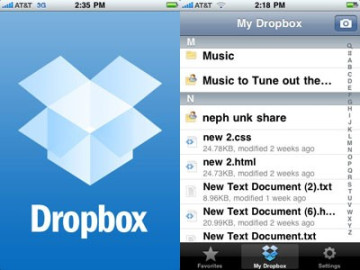 There are dozens of file transfer apps for smartphones these days, but Dropbox beats them all by being easier to use and free. You just open a folder on your desktop or laptop, drag whatever files you want into it and they sync with your phone where you can share them and view them offline.
Except for an option to tag favourite files, that's all Dropbox is - a free, accessible and smooth transfer app that compensates for the iPhone's lack of file storage.
2. Skype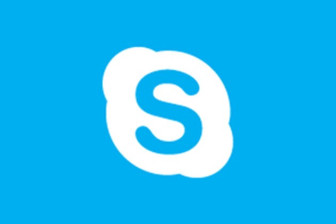 The Skype app has continued to improve throughout 2012 and is now better looking and smoother than ever. Since it can be used for instant messaging, voice and video calls, the Skype app will likely become like Facebook's, and overtake the desktop as the main way that people access the service.
The Skype app is also the best alternative to FaceTime, which can't be used to video call people without an iOS or Mac device. It does conference calls now, and can also use the Skype Credits needed to make calls to non-Skype landlines and mobiles. Adverts occasionally pop up on the Skype app homepage, but that's a tiny price to pay for such an excellent, free service.
1. Pocket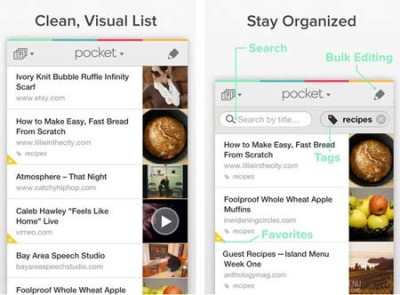 Formerly called Read It Later, Pocket is a brilliant app that lets you save web pages to be viewed offline later. The problem with other news and web apps is that they need an internet connection, so if you're travelling to work on the tube, say, and want to read the BBC news app, unless you've loaded it before you got on the train you're stuffed.
Not with Pocket which lets you bookmark sites to be viewed whenever. You just copy and paste the link directly into the app, and that's it; Pocket can be used to save pictures, videos and web pages, although videos sadly can't be viewed offline.
It syncs directly with Twitter and Flipboard, though, so you can "pocket" links directly. And if you have the foresight to save web pages that you want to view before you get out the range of Wi-Fi or 3G, Pocket is incredibly useful. A must-have free download.