Mass Effect, The Walking Dead and the Wii U have all proven massively popular this year, but what about the games that didn't make it onto shelves?
In the cynical, consumerist not-spirit of Christmas, critics everywhere have been busy this last month working on top ten lists of computer games for 2012. I've stuck my tiny, flaccid oar in as well, obviously, calling Max Payne 3 the most fun I've had all year.
Other favourites for 2012 have included Mass Effect 3, Journey and The Walking Dead, all of which have become more popular than a vibrating version of Fifty Shades of Grey.
But what about the games that don't make it onto the shelves? The games that only exist in my head because I'm bored, and tired and miserable about having to spend Christmas Day alone? Wouldn't some of those be fun to play?
Here are five Christmas games that are available to buy now in my imagination:
5. Just Do As You're Told 4
Enjoy sweats and heavy breathing? Hate relaxing in a chair like a normal person? Then get Just Do As You're Told 4, the relentless new motion sensitive game for the Wii U. Featuring the voice of Hollywood actor R. Lee Ermey, it's the perfect way to get you and your family jigging like idiots this Christmas. Just grab the WiiMotes, pick an exercise routine and watch the hours fly by as you jerk around your living room like Linda Blair. Tracks featured include "Switch 7" by Aphex Twin, "Sabre Dance" and seventy thousand remixes of "Gangnam Style".
4. Wonderbook: Atlas Shrugged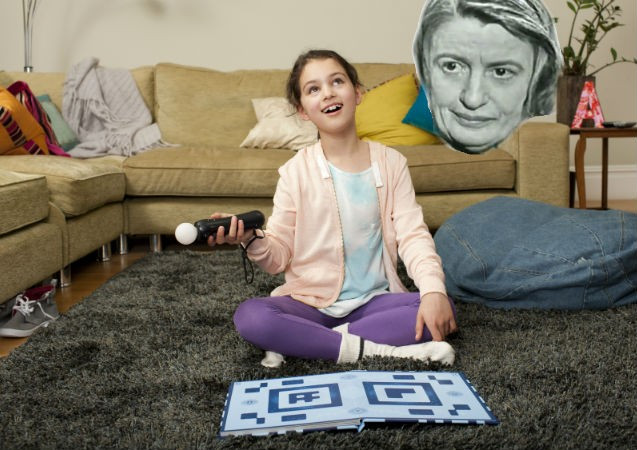 Who is John Galt? Now you and the whole family can find out! Using Wonderbook's amazing alternate reality pages, Wonderbook: Atlas Shrugged brings Ayn Rand's Objectivist philosophy to life like never before. Now, kids of all ages can enjoy the tenets of Selfishness, Capitalism and Industrial Utopia in dozens of fun and interactive ways. Just paint a dollar sign using the PlayStation Move controller, and Rand's words will literally jump off the page.
Featuring all 1,168 pages of the original print edition, your kids will be delighted when they see "accept the fact that achievement of your happiness is the only moral purpose in life" floating right before their eyes.
3. The Sims Christmas Alone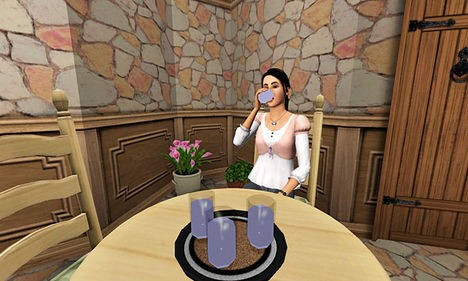 The brilliant thing about The Sims Christmas Alone is how it strips away all the previous Sims expansion packs, getting rid of your Sim Pets, Sim Hot Dates and Sim House Party add-ons. Wives and children disappear, and it adds a new "Stare Out of Window" action that lowers your Sim's Happiness by -9 per second. It's super hard, too, since no matter what you do - eat, drink, sleep or watch TV - your Sim's mood doesn't improve. Christmas Alone is also the only Sims expansion pack to play in real-time, meaning that no matter how many times you click the speed-up button it won't go by any faster.
2. Wii U Victorian Britain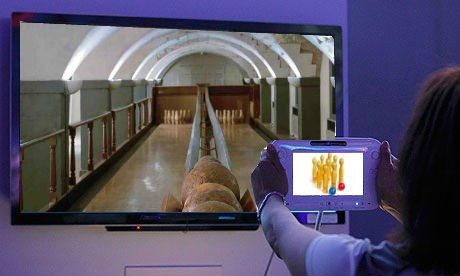 Celebrate Christmas like they did in the good old days with Wii U Victorian Britain, a motion-sensitive sports game for the whole family. Activities include Wii Marbles, Wii Hoop Rolling, Wii Diabolo and Wii Skittles. There's also an exciting mode especially for dad called Wii Gentry, where he must doff his virtual cap to passing aristocrats in exchange for pennies that can be spent in the Nintendo Store. Victorian Britain comes with an exciting "Costumes" DLC pack as well, that lets you dress your WiiMii up as Joseph Lister, Sir Robert Peel and of course, Queen Vic herself. We are VERY amused.
1. Ainsley Harriott's Cooking Mama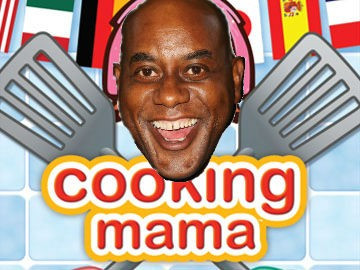 Nintendo's hugely popular cooking series is back, this time with a celebrity twist. Ainsley "What's He Like?" Harriott lends his face, voice and of course, his flair in the kitchen to this latest Cooking Mama outing, making it a must-have for Christmas. Swapping the cutesy Japanese instructions for Ainsley's award-winning drawl, Cooking Mama will have you "bunging in a bit a' parsley" in no time. It includes more than fifty recipes, including "Souffle Done a Bit Different", "Slice a' Bacon Can't Go Wrong" and "Lubbly Bit a' Lam'".
You can even connect your 3DS to the internet to play red tomatoes vs green peppers team deathmatches online. Pre-order now to get exclusive access to the Anthony Worrall-Thompson DLC pack.