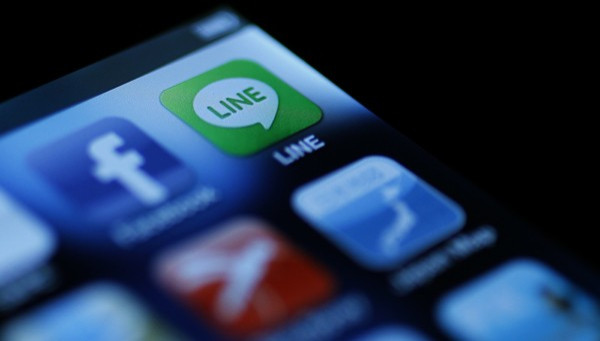 Pictures! LEGO! Beatles songs on the ukulele! We're looking this week at iPhone apps, so here are ten of the best available right now.
All iPhones, iOS 5.1 or later
Absolutely everyone is in LEGO Batman: DC Super Heroes. With more than 80 characters to play as, even if you're favourite super is Aquaman or Cyborg or some obscure thing, you're catered for. On top of the enormous cast is the typical LEGO gameplay you probably know by now. That means platforming, coin collecting, scrabbling bits of LEGO together to make new objects, but also, thanks to the presence of Superman and Green Lantern, flying, which is fun.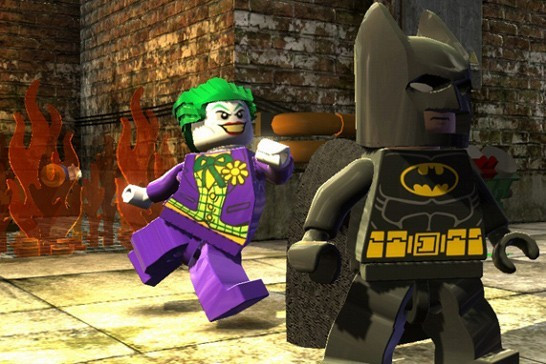 The only downside here is that the game is massive - 2.6 GB when you install it over Wi-Fi. That can lead to some sluggishness and stability problems, but those aside, this comes recommended.
iPhone 3GS and up, iOS 5.0 or later
Not quite as fun as LEGO Batman, Onavo Protect is a security app for your iPhone which safeguards personal information and protects you from harmful websites. It works a lot like anti-virus software for your PC, sending you notifications when you try to access a potentially malicious site, blocking some sites altogether and alerting you when you try to share personal information over unsecured Wi-Fi networks.
The security features are all optional of course, so you can customise how much protection you want. It's free, too.
iPhone 3GS and up, iOS 5.0 or later
Zynga has a lot riding on Draw Something 2. After buying Omgpop, the maker of the original Draw Something in 2012 for $200 million (£130m) the company saw its stock, player numbers and pretty much everything else collapse. Zynga's steadily working its way back up with real-money gambling games, but Draw Something 2 is a pivotal launch for the company.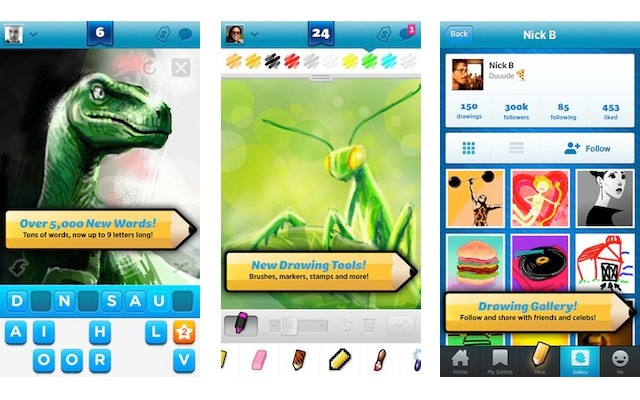 Fortunately for Zynga then, it's pretty good. Not a lot has changed since the original - it's still basically just Pictionary - but there are new word prompts for you to draw, some new tools to use and, if you get the paid-for Premium version, no ads between turns.
iPhone 3GS and up, iOS 5.0 or later
As you might have noticed, Microsoft unveiled the new Xbox this week, Xbox One, promising tighter integration with its SmartGlass app than ever. So, if you don't have this already now's a good time to start, since it'll work with your 360 as well. It turns your smartphone into a kind of remote control for you console, allowing you to navigate the dashboard, music services and video on demand apps by tapping and swiping the iPhone's screen.
You can also check details from your Xbox profile such as messages from friends and unlocked achievements, and use it to alter your Xbox Live avatar. SmartGlass is going to be a big part of the Xbox One; if you want to buy into Microsoft's cross-platform ecosystem, you'll need this app.
iPhone 3GS and up, iOS 3.1 or later
What better way to honour the music of The Beatles than by playing it on a tiny four-string instrument made famous by George Fornby? Ukulele Songbook: The Beatles is an interactive tutoring app that will teach how to play Can't Buy Me Love, Norwegian Wood and 17 other Beatles classics on your ukulele, should you own one.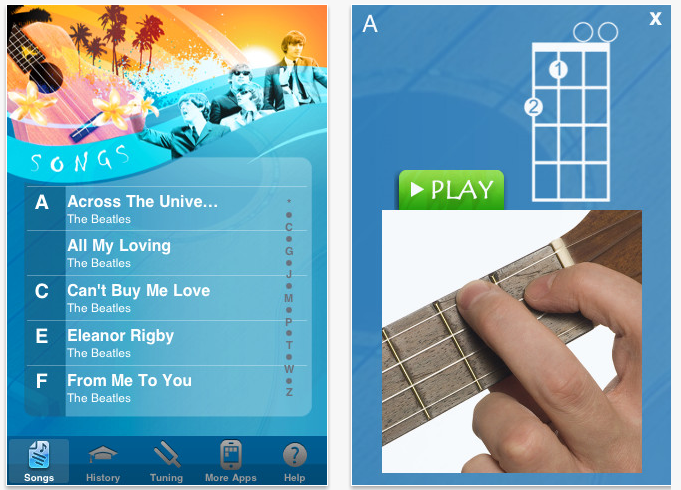 It has short tutorial videos showing you how to play each of the chords and sing-a-long versions so you can learn the lyrics. If you fancy yourself as that chummy, super-cool guy from the Google Glass advert, ukulele plus Beatles is the way to go about it.
iPhone 3GS and up, iOS 5.1 or later
Yet another video chat app, but with a twist. Spreecast is like a combination of chatroulette and Twitter. The chief gimmick is that it lets you search for people to talk to using topics. If people have put themselves up to talk about Game of Thrones for example, you can search for Game of Thrones and be connected to a video chat with other fans of the show.
If you're a bit shy or weirded out by the idea, you can just join in via text. If can also recorded your Spreecasts to watch back again later or share them on social networks.
iPhone 3GS and up, iOS 6.0 or later
This is one for the kids. An interactive storybook, Paper Fox is a cross between choose your own adventure novels and iPhone puzzle games. As the eponymous Paper Fox, you set out to discover who or what is causing the earthquakes that keep threatening to destroy your house. The story is non-linear, so you can pick your own path and go where you like.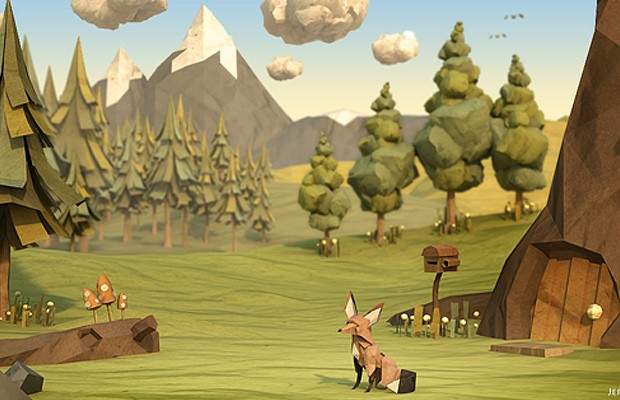 There are plenty of puzzles and riddles to solve, too, which although designed around ages four and up, are still good fun. It's all rendered in this gorgeous arts and crafts aesthetic, so the whole game looks like it's been made with origami. This is a great free game to sit and play with your children.
iPhone 3GS and up, iOS 4.2 or later
Chat meets remote viewing in DabKick, a handy free app that lets you share and talk about pictures, music and video with your friends in real-time. You upload whatever you want to share to the app, either via a URL or from a file saved on your phone, then call up whoever you want to share it with.
If it's a slideshow for example, you can scroll through pictures on your device and they'll appear in real-time on your friends device while you talk them through it using either the iPhone's call function or an in-app chat system.
iPhone 3GS and up, iOS 5.1 or later
We've not come across anything like Haunting Melissa before. A horror-film-for-the-iPhone of sorts, it comes from Neal Edelstein, producer of Mulholland Drive and the Ring. It follows Melissa, a young woman who inexplicably vanished after warning her friends that she was being followed by something ghostly.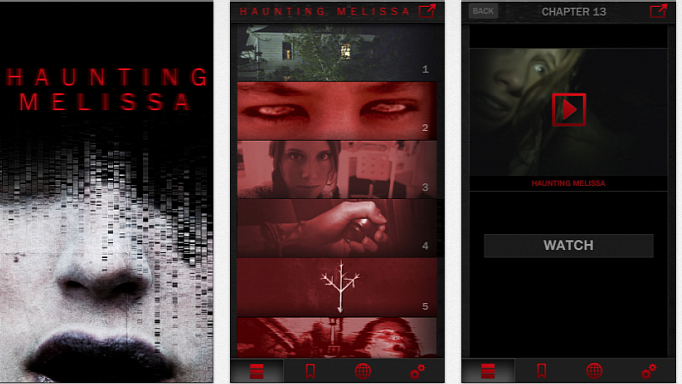 The story is told through a series of found footage clips which show up on your phone when you might be least expecting. Push notifications tell you when another clip has surfaced, as well as other little bits of detail like photographs and sound clips. You never know when the next chapter is coming, basically, and that dynamism makes it feel a bit more alive, a bit scarier. The story itself, though, is a bit pedestrian: Ghosts, haunted houses and found footage. Regardless, Haunting Melissa is totally unique. Try it.
iPhone 3GS and up, iOS 5.0 or later
Lastly this week, TriggerTrap, which is a bit like Xbox SmartGlass for your camera. Primarily, it adds effects and triggers like timelapsing, distance lapsing and motion detection to your iPhone's in-built camera, but if you buy a TriggerTrap dongle (sold seperately) you can also hook it up to an SLR camera and use it to control triggering modes via your phone.
It's a speciality app with some of the triggers really only useful for professional photographers, but things like Timewarp, a super quick timelapse effect and sound detection, which makes your camera take a photo every time you clap, might come in handy for hobbyists.