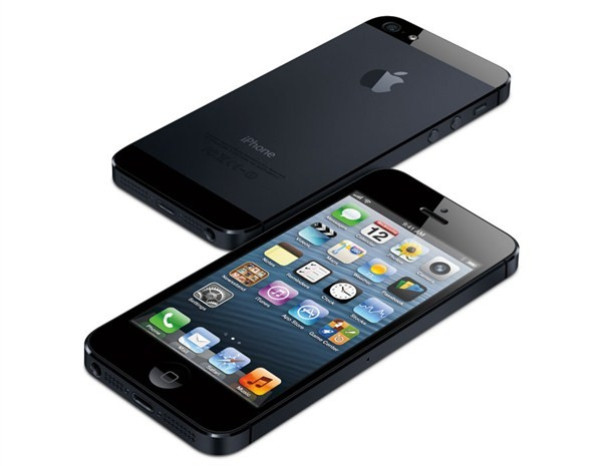 Apple has just unveiled its latest flagship smartphone, the iPhone 5, at the Yerba Buena Centre for Arts in San Francisco. iPhone fans and reviewers alike would be curious to know how the iPhone 5 fares against its rivals. Here is a detailed roundup of reactions and features:
Market Reactions
So far the iPhone 5 has evoked mixed response from the press and consumers. Despite some negative reception, the new iPhone is expected to deliver the goods and become a raging success.
According to RBC Capital Markets analyst Amit Daryanani, who addressed clients, the iPhone 5 will be a huge catalyst for Apple and could become the fastest-selling iPhone in history. As Yahoo news notes, the analyst projected figures suggest Apple will sell as many as 10 million iPhone 5 handsets this quarter and about 60 million units in 2012.
"We estimate that [Apple] could ship 8-10M units in the Sept-qtr and do 50M+ units in Dec/March-qtrs as the company benefits from what may be the biggest upgrade in its history," writes Daryanani.
"The difference between the iPhone and peers (Galaxy S-III, HTC (2498)) has been decreasing in recent years," says Daryanani. "For investors who are discouraged that iPhone5 has many of the features available in existing competitor phones, we note that Apple seems to put them together better than its peers. These include a better camera, better battery-life, metal casing, and nano-SIM."
Market reactions aside, IBTimes UK pits the iPhone 5 against some of its biggest rivals such as Samsung Galaxy S3, Nokia Lumia 920 and Samsung Galaxy Note 2 to give you the complete picture. Pre-orders for the new iPhone is starting on 14 September. Here is a guide that could help you decide if the iPhone 5 is really worth the money or if you should pick one of its rivals.
iPhone 5
The new iPhone sports a big 4-inch display with a native resolution of 640 x 1136 pixels at 326ppi pixel density. Its display is well protected with Corning Gorilla Glass reinforcement and offers fingerprint-resistant screen with oleophobic coating.
A new A6 processor powers the unit with Apple's latest operating system iOS 6 onboard. It features an improved 8-megapixel camera and fully-redesigned unibody aluminium with glass case that is just 7.6mm thick.
Weighing just 112 grams, the new iPhone offers a slim form-factor and will be available in three storage variants: 16GB, 32GB and 64GB. It also offers 4G/LTE capability, besides supporting video calling through 720p front-facing camera.
On the battery front, it is not the best and offers up to 225 hours of standby time and about 8 hours of talktime on both 2G and 3G. It also delivers a decent 40 hours of music playback time.
Nokia Lumia 920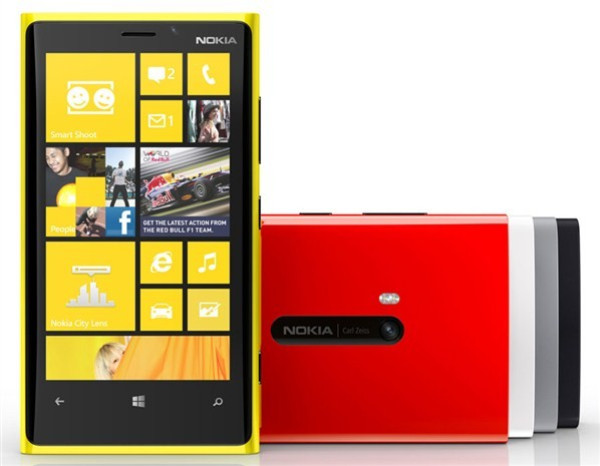 Nokia's lumia 920 is one of the biggest rivals to the iPhone 5 and was recently launched in New York. It is the first Lumia smartphone to offer Windows Phone 8 onboard with a blend of technology firsts such as PureView and PureMotion HD+ display technologies.
As Nokia's Executive Vice-President for Smart Devices, Jo Harlow, notes, the PureView technology in Lumia 920 makes "it possible for a smartphone camera to take the kind of images usually only seen on a standalone SLR camera".
Flaunting a bigger 4.5in screen powered by a dual-core 1.5GHz Krait processor and Adreno 225 GPU, the 920 is touted to have the fastest, brightest, most-sensitive and highest resolution (768 x 1280 pixels at 332ppi pixel density) display till date. With all other specifications looking similar to the iPhone 5, the Lumia 920 holds an edge in the battery department with longer (factory-rated) battery life than its iPhone counterpart. It comes in a single 32GB storage variant with 1GB RAM (same as the new iPhone). The phone is a tad too heavy at 185 grams compared to the iPhone (just 112 grams).
The Lumia 920 is rated to deliver up to 400 hours of standby time. In other words, it translates to about 17 hours of talktime on 2G or about 10 hours of talk time on 3G or up to 67 hours of music playback time.
Verdict: Sporting a larger screen, superior resolution and better camera technology, the Lumia 920 is surely a better choice for the tech-savvy than its iPhone counterpart at least on the hardware front. However, Windows Phone 8 is still untested and hence iPhone 5 may have a slight edge with iOS6 in the software department.
Samsung Galaxy S3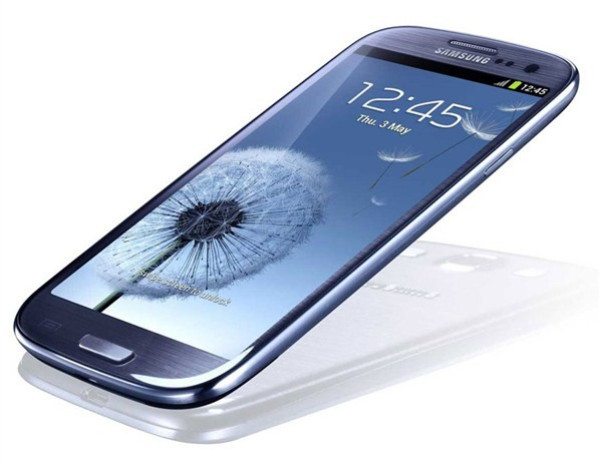 Much like the iPhone 5, Samsung's Galaxy S3 has hogged the limelight ever since its announcement, thanks to its revolutionary software features such as Smart Stay, Direct Call, S Voice, S Beam and Enterprise Mobility.
The Galaxy S3 sports a larger 4.8in HD Super AMOLED screen with Corning Gorilla Glass 2. The display supports a native resolution of 720 x 1280 pixels at a pixel density of 306ppi. Measuring at 8.6mm in thickness, the phone is a bit heavier than iPhone 5, but lighter than Lumia 920 at 133 grams.
S3 ports Ice Cream Sandwich onboard that is upgradeable to Android 4.1 Jelly Bean. The phone is powered by a quad core 1.4GHz Cortex-A9 Processor and Mali-400MP GPU. It equally matches the iPhone 5 in terms of camera and battery features, while its NFC capability tilts the scales in its favour.
Verdict: Though, the Galaxy S3 boasts a bigger screen size, it does not quite match the quality of the iPhone 5 - thanks to its Retina IPS display with superior pixel density on a smaller 4in screen. The S3 is both thicker and heavier than its iPhone counterpart and its plastic body does not inspire confidence for a phone of its calibre.
The iPhone 5 is a clear winner on the hardware front, while the Galaxy S3 steals the honours with its revolutionary software. Overall, it is a close call.
LG Optimus 4X HD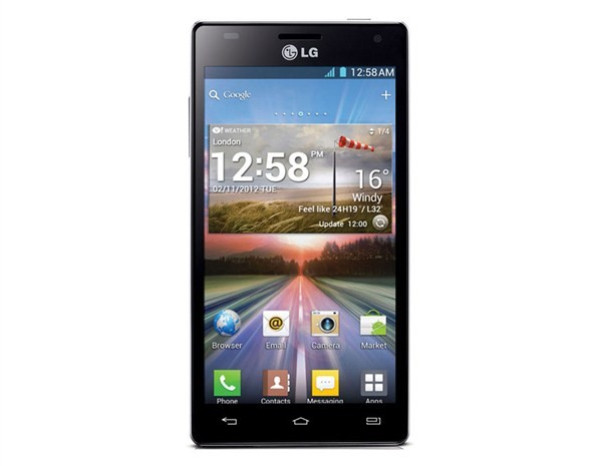 LG has for long remained on the sidelines until its 4X HD flagship smartphone joined the quad-core party with the likes of the Samsung Galaxy S3 and HTC One X. Borrowing its design elements from the LG Prada phone, it is more rectangular in design compared to iPhone's deep curved edges.
Its screen is considerably larger than the iPhone at 4.7in and ships with a bigger battery too, which is rated to deliver a longer 3G talktime of up to 10 hours. It has similar camera, memory and connectivity features as that of the iPhone. However, it is available in a single 16GB storage variant unlike the iPhone.
Verdict: Hardware features aside; one of the biggest selling points of the Optimus 4X HD is its price. It is available for as low as £20 per month tariffs, which is way cheaper than the high prices expected for the iPhone 5 or any of its similarly configured competitors.
Sony Xperia T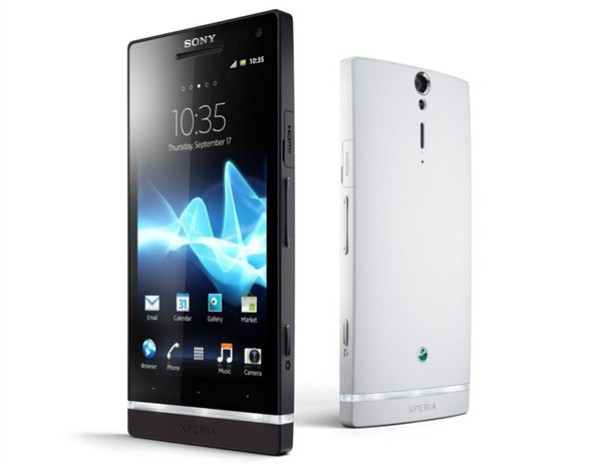 Sony's upcoming flagship handset, Xperia T, has not yet hit the market, but it is already creating waves with its monstrous 13-megapixel camera and good connectivity options such as easy sharing via DLNA or NFC. The XPeria T also packs a new Walkman app and revolutionary Sony sound tech to boost the music quality on the go.
It sports a bigger 4.55in TFT capacitive touchscreen with a native resolution of 720 x 1280 pixels at 323ppi pixel density. It comes in a single 16GB storage variant with 1GB RAM. Powered by a dual-core 1.5GHz Krait processor and Adreno 225 GPU, it ports Ice Cream Sandwich (ICS) onboard. Overall, the Xperia T matches the specs of its rivals brick by brick.
Verdict: Except for the monstrous 13-megapixel camera and NFC, there is no reason to choose the Xperia T over its superior iPhone counterpart. With its price still under cover, we cannot judge if it will be worth the money.
Samsung Galaxy Note 2 N7100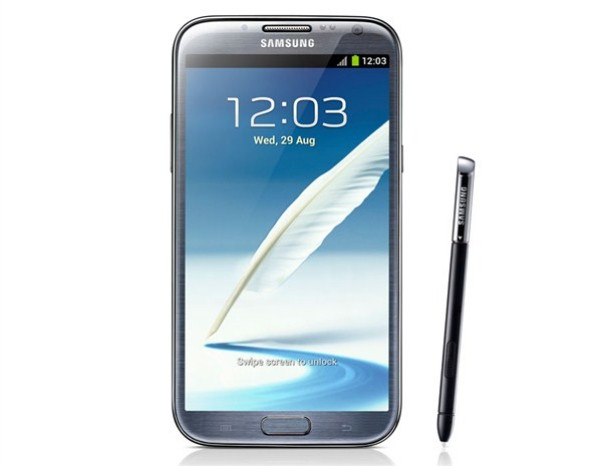 The successor to the highly popular Samsung Galaxy Note was announced in August and is expected to be released in October. Sporting a massive 5.5in screen, it is the biggest smartphone tablet hybrid ever. Aimed at the business sector, it inspires confidence with a factory-shipped S Pen Stylus.
Given the bigger screen size, its display suffers a bit with lower pixel density of 267ppi. Measuring at 9.4mm thickness and weighing about 180 grams, the Note surely is bulky and may not be handy to carry around. But its power-packed hardware including quad-core 1.6GHz Cortex-A9 processor, 8 megapixel camera, NFC and strong battery life surely give you a bang for your buck. Besides, it is one of the few Android smartphones to ship with Android 4.1 Jelly Bean onboard.
Verdict: If size and weight are not a constraint for you, Galaxy Note 2 surely promises value for money over the iPhone. You should go for it.