The curtains are sadly closing on 2015 but what a year for music it has been! We've had bad boy Biebs win everyone over after cleaning up his act, Drizzy breaking the Internet with his dodgy dance moves, and Adele pop in to say Hello. But which songs have completely ruled the year? Let's take a trip down memory lane to find out...
10) Sia - Elastic Heart
At number 10 it's Sia and the stirring ballad Elastic Heart. With her recognisable vocals, catchy hook and a cameo from Shia LaBeouf in the video, it was of course a huge hit.
9) Major Lazer feat. MO and DJ Snake - Lean On
In at number 9 its Major Lazer, MO and DJ Snake with Lean On. Now this didn't become the most streamed track on Spotify for no reason. Major Lazer and co. found the perfect balance with this infectious dance number.
8) Years & Years - King
This song hit the airwaves late in 2014 but Years & Years dominated the beginning of this year with King. The perfect intro to a new artist.
7) Jess Glynne - Don't Be So Hard On Yourself
This list would not be complete without an entry from Jess Glynne. 2015 was certainly her year and with its inspirational message, Don't Be So Hard On Yourself was undoubtedly a standout.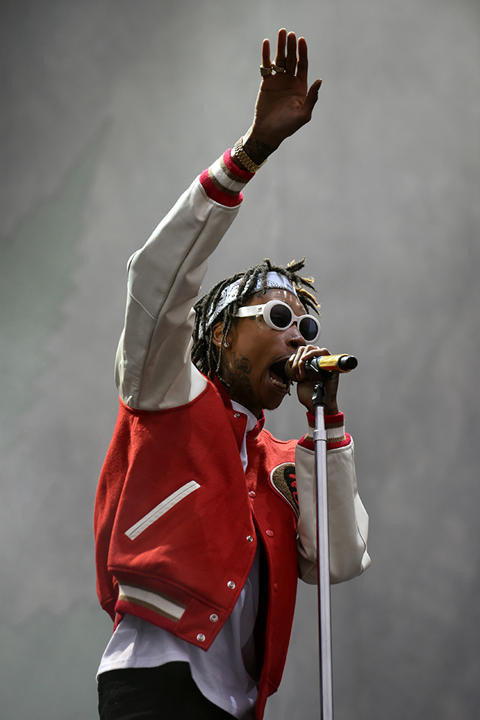 6) Wiz Khalifa feat. Charlie Puth - See You Again
At number six it's Wiz Khalifa and Charlie Puth with Fast & Furious 7 ballad See You Again. Written in tribute to late actor Paul Walker, this song had everyone shedding tears not to mention it's passed more than 1 billion views on YouTube.
5) Fetty Wap - Trap Queen
Now, our number five literally came out of nowhere this summer. Fetty Wap scored a massive hit with drug-fuelled love story Trap Queen but his subsequent success proved he is no one-hit wonder.
4) The Weeknd - Can't Feel My Face
The Weeknd isn't new to the music scene but Can't Feel My Face marked his crossover from brooding r'n'b star to crossover pop sensation.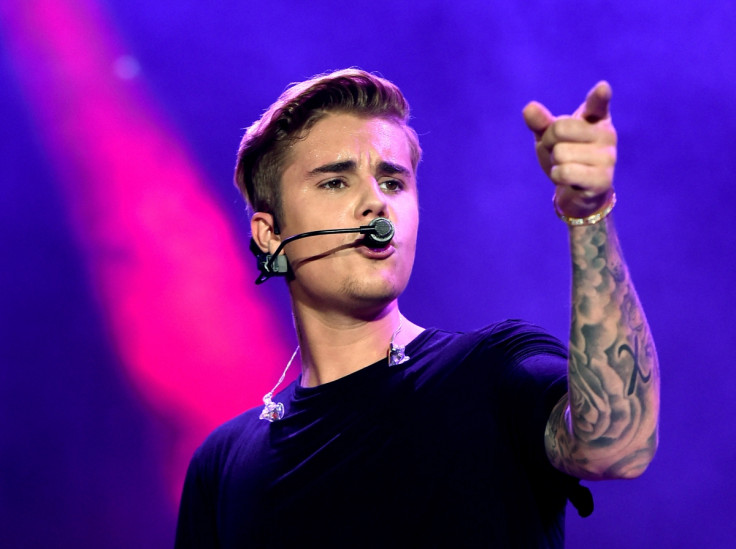 3) Justin Bieber - Sorry
If you weren't a fan of Justin Bieber you probably are now. The pop star completely transformed his image this year and Sorry marks his new beginning as a matured pop star.
2) Adele - Hello
Thanks to Adele, nobody can say hello without "it's me" coming after. Yes, the global superstar stormed back onto the charts with this incredible ballad and needless to say, her third album 25 continues to break records. This is one comeback well done.
1) Drake - Hotline Bling
Which brings us to our number one spot, the best song of 2015. It absolutely, most definitely has to go to Young Money star aka Drizzy aka Drake. The rapper had a sleeper hit on his hands with Hotline Bling but it completely took off when he premiered the music video that spawned thousands of memes. Admit it, how many of you have tried his moves?
Well, that rounds up our countdown of the best songs of 2015. Which singles have you been loving this year and who will dominate 2016? We look forward to finding out in the New Year.