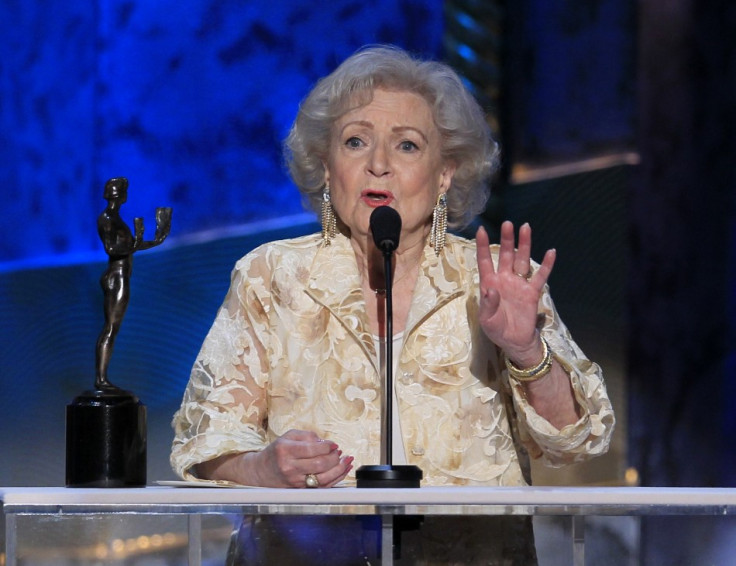 Emmy award winning actress Betty White is the latest victim of a celebrity death hoax.
Rumours started from the website, eBuzzd, claiming the 92-year-old actress, best known for her portrayal of Elka Ostrosky, in the television series Hot in Cleveland, was found dead in a bath tub.
The bogus report read: "The world is saddened today as we slowly learn more about the death of Hollywood legend Betty White. Authorities were called to the exclusive celebrity resort La Palomas at around 2 p.m. Monday after Whites' body was found by resort staff, a law enforcement source told the eBuzzd. The source added that investigators do not suspect drugs or other foul-play to be a cause of her death at this time, but that testing and an autopsy is needed to determine a definitive cause of death."
"The 92-year-old Hollywood icon, wearing a white nightgown, was found submerged in the oval tub, face-up after hotel staff was called to check on a leak coming from the ceiling below her room. A bottle of unopened prescription pills was found in the room, among other prescribed medicine."
White is alive and well, and is currently seen in Hot in Cleveland Season 5, that is expected to run through the summer and finish in September.
In March it was announced that TV Land has renewed the sitcom for a sixth season of 24 episodes.
Meanwhile, many fans took to Twitter to express their anger on the hoax report floating on the internet.
Related