Sylvester Stallone Death Hoax: Rocky Star 'Killed in Snowboarding Accident in Switzerland'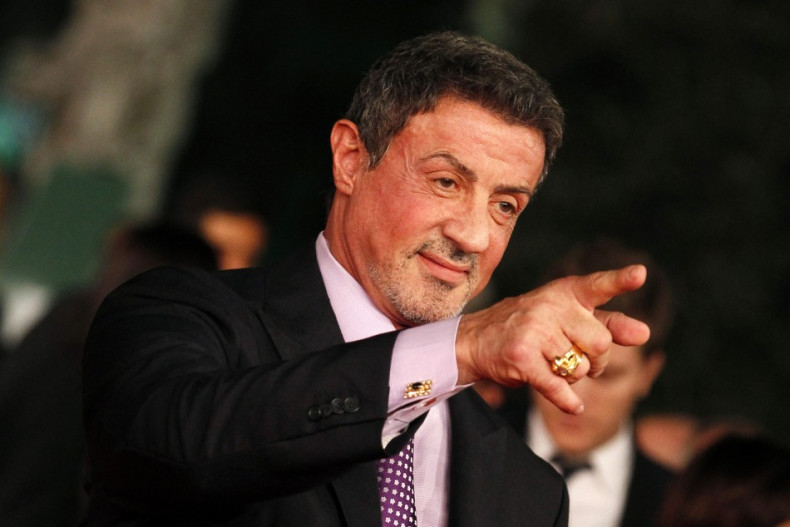 American actor/film director Sylvester Stallone is the latest victim of a celebrity death hoax.
Global Associated News published the rumour, claiming that the 67-year-old Rocky actor died in a snowboarding accident on 13 June.
"The actor & novice snowboarder was vacationing at the Zermatt ski resort in Zermatt, Switzerland with family and friends. Witnesses indicate that Sylvester Stallone lost control of his snowboard and struck a tree at a high rate of speed," the fake report on the website read.
"Sylvester Stallone was air lifted by ski patrol teams to a local hospital, however, it is believed that the actor died instantly from the impact of the crash. The actor was wearing a helmet at the time of the accident and drugs and alcohol do not appear to have played any part in his death."
The website has developed a reputation for spreading false reports about celebrities' deaths.
However, Stallone is fine and is currently busy with the promotion of his upcoming movie, The Expendables 3. He will star along Arnold Schwarzenegger, Mel Gibson, Jason Statham, Dolph Lundgren, Randy Couture, Wesley Snipes, Antonio Banderas and Harrison Ford in the movie.

The list of celebrities affected by similar hoaxes is growing and includes Reese Witherspoon, comedian Bill Cosby, Robert Pattinson, Denzel Washington, Justin Bieber and Lady Gaga.
Earlier this year, Oscar-winning actor Morgan Freeman personally came forward to clear rumours and poke fun at fake stories suggesting he had died, assuring fans he was alive and well.