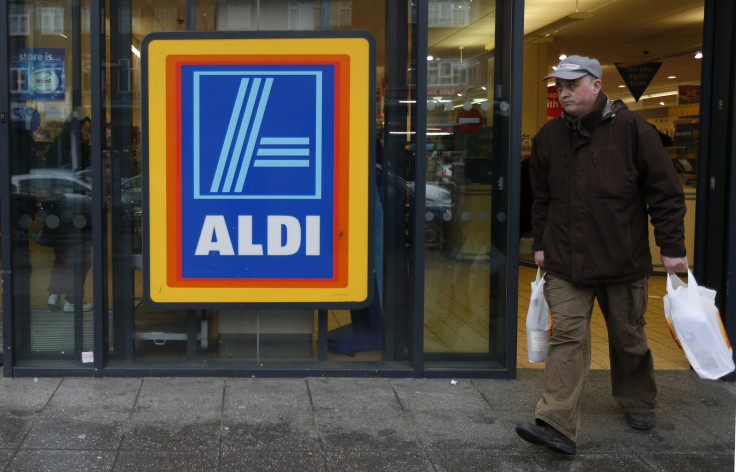 Aldi has warned customers to steer clear of fake vouchers circulating on social media that are actually a scam intended to steal users' personal details. The hoax has been encountered by Facebook and Twitter users, who are told they can receive a £65 in-store coupon for filling out an online survey and sharing it with friends.
In fact, the survey is an attempt to trick users into giving up personal information, which can then be used by cybercriminals for identity theft. The scam is spread by encouraging users to spam their Facebook friends with the worthless vouchers.
Aldi issued a statement on Twitter after being made aware of the fraud on Monday 20 March. The supermarket chain was unable to offer details on how many customers were thought to have been tricked but that they are investigating the issue.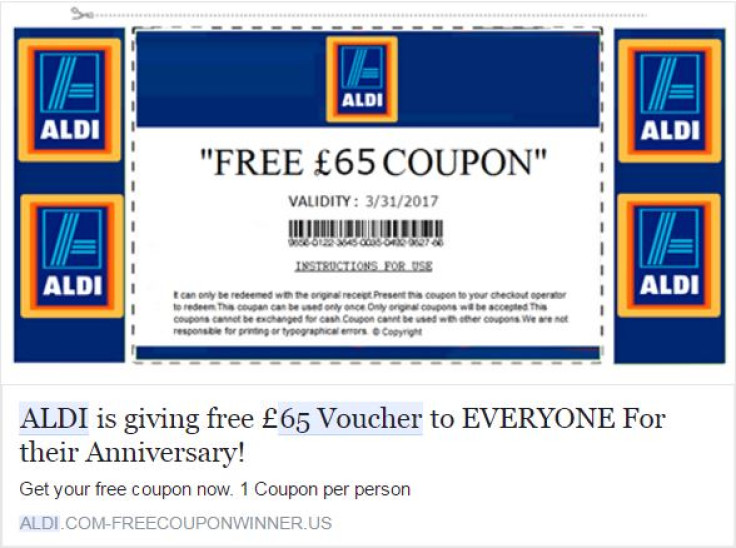 A spokesperson told IBTimes UK: "The hoax £65 Aldi vouchers being circulated online are fraudulent and cannot be redeemed in stores. We have not and would never ask customers to submit personal information via a website in return for vouchers. We advise customers to ignore these adverts and not to share any personal information."
Last year, WhatsApp users were targeted by a phishing scam that attempted to lure users to a malicious website with the promise of £100 Sainsbury's and Topshop vouchers.
Customers who believe they may have been tricked into giving up their personal information are advised to change any passwords or other security information that may have been compromised, including social media login information.
One way you can check if you have been hacked is by visiting www.haveibeenpwned.com and entering your email address. The website will then scour hundreds of websites that have been subjected to security breaches in the past and tell you if you have been affected.