Beyonce Formation tour launches in Miami: Setlist, Prince tribute and everything else that happened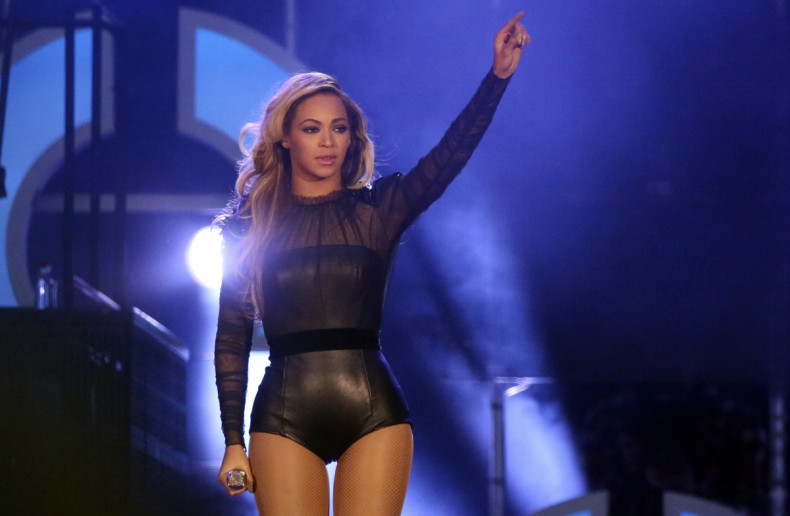 After months of anticipation, Beyonce launched her Formation World Tour on 27 April with a storming show in Miami, Florida. The Flawless singer dazzled the audience with sparkly costumes, impeccable dance routines and, of course, the first live performances of tracks from her controversial new album Lemonade.
Beyonce, 34, has endured several days of intense scrutiny over her marriage to Jay Z following her apparent revelation on Lemonade that he had cheated on her with "Becky with the good hair". However, it was back to business on Wednesday as queen Bey opened her 41-date tour at Miami's Marlins Park stadium.
As the Formation World Tour kicks off, IBTimes UK runs through all the important moments from the opening night.
Support act
Hip hop producer DJ Khaled has the honour of opening the Formation tour for Bey's North American dates. At the Miami show, Khaled, 40, got the party well and truly started as he spun his biggest hits including All I Do Is Win and Gold Slugs. The producer's set also featured appearances from Lil Wayne, Rick Ross and Future, and with his endless list of contacts in the industry, there will undoubtedly be more famous faces popping up along the way.
Main show
Moments after gracing the stage with her presence, Beyonce instantly got the audience fired up with her empowerment and Black Lives Matter anthem Formation. Before launching into the Mike Will Made It-song, queen Bey told her buzzing BeyHive: "If you came to slay tonight, say 'I slay'. If you slay everyday, say 'I slay'. If you came to have a good time, say 'I slay'."
Although she refrained from addressing the "Becky" controversy directly, the singer made the state of her marriage perfectly clear. Before closing the almost two-hour show, Beyonce dedicated her iconic ballad Halo to Jay Z, describing him as "my beautiful husband... I love you so much".
Beyonce 1, Becky 0.
Prince tribute
Given that she had met and performed with him in the past, it wouldn't be right if Beyonce performed the first night of her tour without mentioning the passing of the legendary Prince. In a sweet tribute to The Purple One, Beyonce played Purple Rain in his honour saying: "Prince, thank you for your beautiful music." No doubt the audience were moved to tears.
Outfits
Beyonce usually excels in the stage outfit department and her Formation stint is no different. Of course, leotards form the basis for most of her costumes with lace, frills, PVC, tribal prints and thigh-high boots thrown in for good measure.
Setlist
With more than (technically) 40 tracks, the Formation tour may just boast the longest setlist a Beyonce tour has ever seen.
Beyonce's Formation World Tour continues on 28 April 2016 at the Raymond James Stadium in Tampa, Florida.