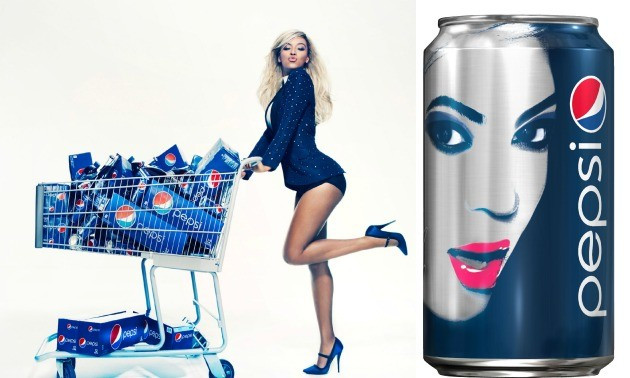 Soft drinks giant Pepsi has announced Beyoncé as the $50million (£30m) face of its global campaign.
As part of her lucrative deal, the Single Ladies hitmaker will appear in adverts for the soft drink, and in a company first, her face will also feature on Pepsi cans and other products.
Announcing the deal, the mother-of-one said: "Pepsi embraces creativity and understands that artists evolve.
"As a businesswoman, this allows me to work with a lifestyle brand with no compromise and without sacrificing my creativity."
The 31-year-old singer, who is married to rapper Jay Z, has also made sure that Pepsi invests in projects that she wants to support as a critical part of the collaboration.
Pepsi has included a Creative Development Fund that will go toward creating content, and will allow Queen B to be very hands-on as a brand ambassador.
Speaking about the endorsement Brad Jakeman, president of Pepsi's global beverage group said: "Consumers are seeking a much greater authenticity in marketing from brands they love.
"It's caused a shift in the way we think about deals with artists, from a transactional deal to mutually beneficial collaboration."
Beyoncé's deal with Pepsi comes just months after the company announced a partnership with American Idol judge Nicki Minaj.
Similar to the Young Money rapper, Beyoncé will star in a new 'Live For Now' global television commercial and Pepsi will also sponsor the singer's concert next year.
The limited edition cans featuring Beyoncé's face will be released in March and sold worldwide, including the UK.
Beyonce will be the star attraction to take to the stage during the Pepsi Super Bowl XLVII halftime show in February.