One of the UK's biggest biscuit manufacturers, the Burton's Biscuit Company, is set to be acquired by a Canadian pension fund for around £350m.
Burton's, which produces a wide range of popular snacks including Cadbury's Biscuits, Jammie Dodgers and Wagon Wheels, is expected to announce its sale to the investment arm of the Ontario Teachers' Pension Plan on Saturday, reports Sky News.
The acquisition has not yet been finalised and sources close to negotiations say a better last-minute offer could still be made by rival bidders, which include Apax Partners, Clayton Dubilier & Rice and Warburg Pincus.
Ontario Teachers, which has acquired a string of British firms over the past few years, including the National Lottery operator Camelot, is expected to look into expanding its operations overseas and making further acquisitions if it completes the Burton's purchase.
Ownership of Burton's has changed hands several times over the past few years. In 2009, after its previous owner Duke Street Capital was forced to relinquish control to the biscuit manufacturer's lenders, Burton's was acquired by Apollo Management and the Canadian bank CIBC.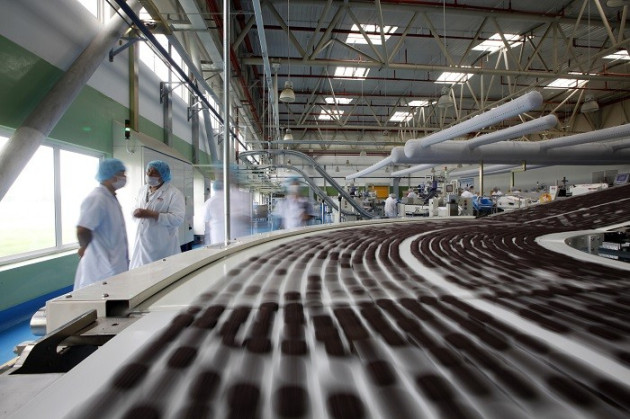 In 2000, private equity group HM Capital bought the company from Associated British Foods, which owns the retail chain Primark.
Ontario Teachers is now expected to commence plans to bid for part or all of United Biscuits, which analysts anticipate will be put up for sale within the next few years.
United Biscuits is currently the UK's largest biscuit manufacturer by sales and is owned by two private equity groups, PAI Partners and Blackstone. United Biscuits' snacks division, which produced products including KP Skips and Hula Hoops, was sold several months ago.
Burton's is based in St Albans, Hertfordshire and employs over 2,200 people across the UK in three manufacturing facilities in Llantarnam, Blackpool and Edinburgh, a distribution centre in Liverpool and a chocolate refinery in Moreton.
Last month, Burton's announced that it was looking for new licensing partners as part of a strategy to expand the Jammie Dodgers brand. The company appointed Agency Start Licensing to represent the brand as it looked to branch out into new areas such as desserts and ice cream.