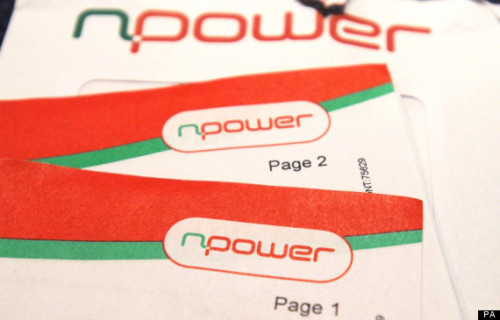 Britain's Big Six energy firms are divided on whether to refund direct debit customers, who are in credit, in a bid to placate consumer and political anger over steep household bills.
EDF, British Gas, E.on, SSE are reported to have agreed with the government's Department of Energy to automatically refund any customers that are in credit at the end of the annual direct debit period.
Out of the four that are refunding customers, some will repay the surplus while others want to impose curbs.
Npower and Scottish Power are refusing to join the agreement at the moment as "we've had feedback that refunding very low amounts isn't worthwhile and we also know many people like to keep their account in credit," said a Npower spokesperson.
Npower recently received the dubious first place position for most complained about energy firm in Britain after Which? revealed that the Big Six group received 1.4 million complaints.
According to the consumer rights group, the Big Six energy companies, which account for 99% of the UK market place, received more than 5.5 million complaints in 2013.
Npower amassed over a quarter of all complaints while EDF, British Gas, E.on, SSE and Scottish Power followed in numerical order.
In September, opposition leader Ed Miliband pledged to freeze energy prices until 2017, if the Labour Party wins the general election in two years.
Three months later, the coalition government pledged to cut energy bills by £50 (€60, $82) a year, via a series of measures, including a slash in green taxes for gas and electricity firms.
In October 2013, Ofgem data has revealed that wholesale energy prices have only risen by 1.7% despite energy companies blaming this for hiking up household bills by 11.1%.
Analysis of the Ofgem data also shows that wholesale prices would have only added £10 onto the average household bill to reach £610.
The average net profit margins of the largest energy providers have more than doubled over the past year.
Ofgem data shows that profit margins have risen to £95, from £45.