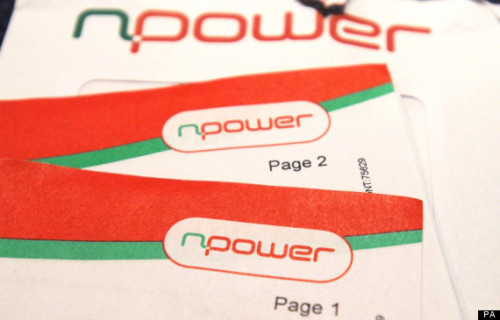 Npower has received the dubious first place position for most complained about energy firm in Britain after Which? revealed that the Big Six group received 1.4 million complaints.
According to the consumer rights group, the Big Six energy companies, which account for 99% of the UK market place, received more than 5.5 million complaints in 2013.
Npower amassed over a quarter of all complaints while EDF, British Gas, E.on, SSE and Scottish Power followed in numerical order.
Which? said that the complaints ranged from disputes over bills to customer service issues.
Following the report release, Which? said that the energy market is 'broken' and that its findings should be referred for a full competition inquiry to determine how competition could be increased to deliver trust, transparency and fair prices.
Which? is the latest in a line of influential groups and individuals to recommend an investigation into Britain's biggest six energy companies.
On 10 February, Britain's energy secretary Ed Davey urged Ofgem to investigate the UK's gas and electricity companies after they posted bumper profits while also boosting household bills.
"[British Gas] tends to charge one of the highest prices over the past three years, and has been on average the most profitable," said Davey in his letter.
"Clearly you will wish to consider whether this is prima facie evidence of an issue in the market and so whether it merits a market investigation reference with the whole gamut of potential remedies that could follow including a break-up of any companies found to have monopoly power to the detriment of the consumer.
"Alternatively you may of course conclude that no action is needed or potentially some intermediate measure which can be taken by the sector regulator."
In September, opposition leader Ed Miliband pledged to freeze energy prices until 2017, if the Labour Party wins the general election in two years.
Three months later, the coalition government pledged to cut energy bills by £50 (€60, $82) a year, via a series of measures, including a slash in green taxes for gas and electricity firms.
In October 2013, Ofgem data has revealed that wholesale energy prices have only risen by 1.7% despite energy companies blaming this for hiking up household bills by 11.1%.
Analysis of the Ofgem data also shows that wholesale prices would have only added £10 onto the average household bill to reach £610.
The average net profit margins of the largest energy providers have more than doubled over the past year.
Ofgem data shows that profit margins have risen to £95, from £45.