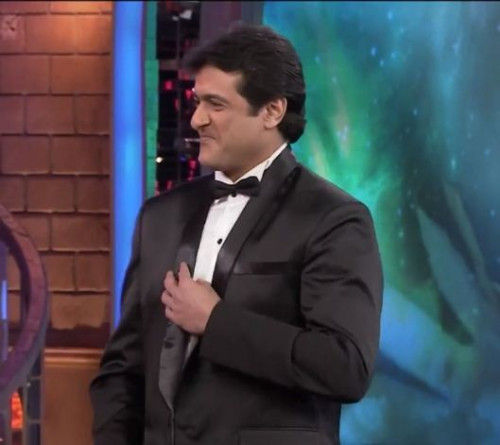 Bollywood actor and Bigg Boss 7 contestant Armaan Kohli has been arrested from the set of the reality show after British singer-actress Sofia Hayat filed a complaint accusing him of assaulting her during their stay in the house.
"A 6 feet two inches man hit me on my face with a stick. I thought he will be evicted but he was not. He is a very violent and aggressive person. He should not be given a second chance to hit any other woman. I don't want to teach him a lesson. I just want to do what is right," Hayat said in a statement, the NDTV reported.
A source from TV channel Colors, which airs the popular show, too confirmed that Armaan was arrested on Monday night, the report said.
"Armaan is in the police station and the investigation is going on. He was taken under custody at around 11 pm (Monday). The investigation is on and things will be clear after that ," an official from the Lonavala police station said.
After her eviction from the Bigg Boss house, Hayat had filed a complaint at the Santa Cruz police station in Mumbai, India, on 11 December. The Santacruz Police, after registering a case, transferred the complaint to their counterparts in Lonavala in Pune district, who conducted further probe into the matter.
"Following the complaint by Hayat, an FIR was registered against co-contestant Armaan Kohli," Arun Chavan, Senior Inspector at Santacruz police station, had said.
During her stay on the show, an argument had broken out between Hayat and Armaan following which the actor ended up hitting her with a mop, hurting her. This particular footage was reportedly not broadcast and will be used as evidence against Armaan.
Kohli has been booked under sections 324 (voluntarily causing hurt by dangerous weapons or means), 504 (intentional insult to provoke breach of peace), 509 (word, gesture or act intended to outrage the modesty of a woman), 506 (criminal intimidation) and 354 a (sexual harassment) of the Indian Penal Code, police said.
After the FIR was filed, the 29-year-old actress had tweeted: "Police report done. I'm exhausted with today!. The police have been amazing. Santacruz police have been very professional and courteous."
However, Armaan's family said a defamation suit will be filed against the British singer and model.
"People told me I am doing this for publicity. But I say violence against women isn't a joke. I don't need publicity as I am doing well in life. People said nothing would come of it, but I had faith in the system," the Hindustan Times quoted the Pakistani-origin actress as saying after the arrest:
Hayat said she plans to sue Colors TV channel as well, as her contract, which states that she would not be harmed physically, was violated.
Bollywoodbackstage posted a video showing the police taking Armaan into custody. Click here to watch.