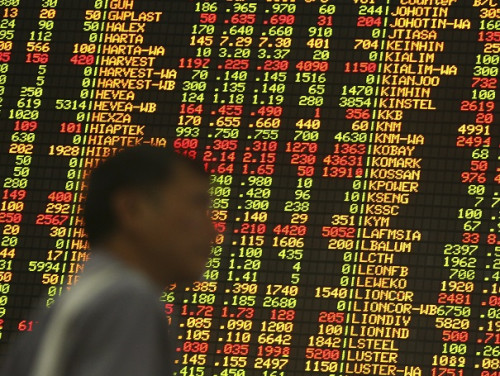 The biggest investment banks in Europe are likely to hire stock-traders next year following a stock rally that has seen $4.72tn restored to share values, according to Barclay's head of European equities.
Jonathan Beebe, a former head of European equity trading at Bank of America Merrill Lynch, claimed most of the restructuring in equities has happened, but declined to comment on Barclay's hiring when he spoke to Bloomberg.
He added: "Revenue growth this year is around 10% for the top 10 banks. That environment may create the need for some banks to look to hire."
Research company Coalition said the largest firms cut their equities staff to 17,701 in the third financial quarter of 2013, down from 20,054 in 2011
In addition, Bloomberg said Colm Kelleher, Morgan Stanley's head of investment bank and trading division, said that the employer is seeing "acute" competition for share traders after it jumped to the top spot in revenue last quarter.
Kelleher claimed only firms that generate enough revenue to place them among the top third of their competitors are profitable and that there will be a fight to attract talented employees among the middle third, which typically breaks even, and the bottom tier, which he said is unprofitable.