The Oscars award ceremony is known for its intricate planning and classy execution. But, that wasn't the case at the 89th Academy Awards as it saw chaos and confusion on stage at the Hollywood & Highland Center on Sunday, 26 February. Hollywood's biggest award night ended with major embarrassment after presenter Warren Beatty and Faye Dunaway wrongly announced La La Land as the winner in the Best Picture category.
While the Dolby Theater gave a standing ovation to the delighted cast and crew of the Damien Chazelle directed romantic comedy, a voice interrupted the fun by announcing: "I'm sorry, there's a mistake."
"I opened the envelope and it said 'Emma Stone, La La Land'. I wasn't trying to be funny," Beatty said on stage to a confused audience while showing the winner's cue card and the wrong one he was handed over by the event managers.
The host for the glittery evening, Jimmy Kimmel, tried to save the day by blaming the whole gaffe on Steve Harvey. "Personally I blame Steve Harvey for this," he said while recalling the major Miss World goof up his fellow comedian did in 2016. "I don't know what happened. I blame myself for this. Let's remember it's just an awards show. I mean, we hate to see people disappointed. But the good news is we got to see some extra speeches," he added.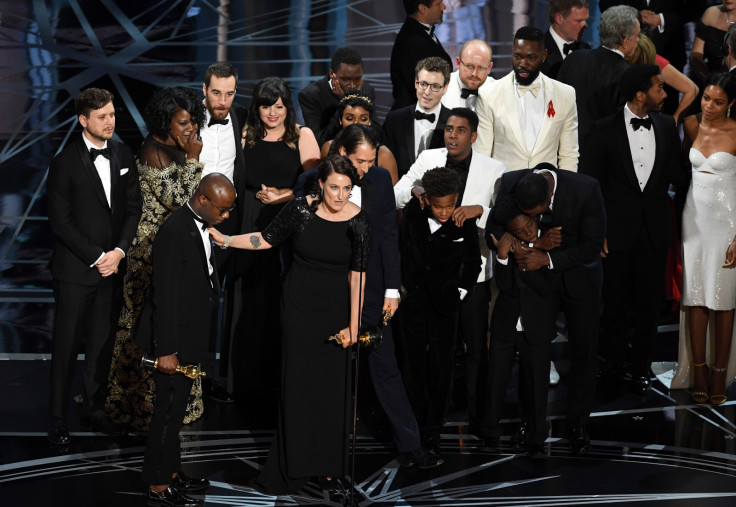 The Moonlight crew was awestruck in disbelief after the surprise second announcement. Although La La Land producer Jordan Horwitz lost the prestigious award but won millions of hearts instantly by graciously handing over the golden statuettes to the winning film. "I am gonna be really proud to handover the award to my friends from Moonlight," he said.
Meanwhile, Twitterverse is unable to handle the goof-up and here is how viewers reacted to the dramatic end twist of the Academy Awards: