A-Bike: World's smallest electric bicycle folds away in 10 seconds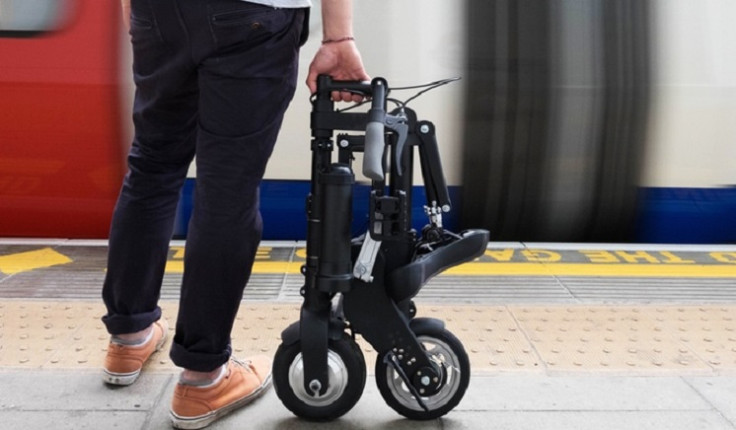 The inventor of the ZX Spectrum computer has created what he claims is the lightest and most compact electric bike ever made.
The A-Bike Electric weighs 12kg, has a range of 15 miles (25km) and uses a brushless motor and 24V battery to reach a top speed of 12.5mph.
The bike's inventor, Clive Sinclair, who first invented a non-electric version of the A-Bike in 2006, is hoping to secure £40,000 through crowdfunding in order to bring the A-Bike Electric into production.
"We envisage A-Bike as the ideal solution for travelling at both ends of a commuter journey," Sinclair said about the original A-Bike. "A typical commuter needs to get from home to local station and thereafter from destination to office or workplace without anxiety of portability, parking and security.
"The idea is that if you have a bicycle which is seriously lighter and more compact, it will change the way in which people see bikes."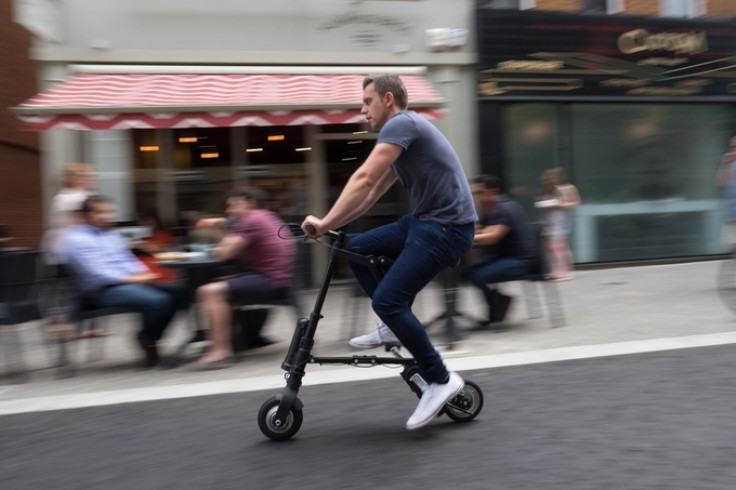 Criticism for the bike has centred around compromises made in order to facilitate the compact design. According to a review in Cycling Plus magazine for the original A-Bike, the biggest issue is with the bike's small wheels.
"It's an interesting approach but from someone who obviously isn't a cyclist," the review states. "Such small wheels will be a hindrance because Britain's roads are so full of potholes. If you're on a big mountain bike you can just roll over them, but with small wheels you're likely to get stuck."
A Kickstarter campaign for the A-Bike Electric has so far raised £13,000 from more than 31 backers.
The projected retail price of the A-Bike Electric is £699, however early backers of the crowdfunding campaign are offered the bike for £449.
"We're excited as we believe it will encourage more people to take up cycling on their daily journeys," the A-Bike Electric's Kickstarter page states. "The A-Bike Electric makes it so much easier to ride and go further, faster.
"The original A-Bike was a success and was received by thousands all across the world. We're looking forward to more people being happier and having fun on their daily journeys."
© Copyright IBTimes 2023. All rights reserved.