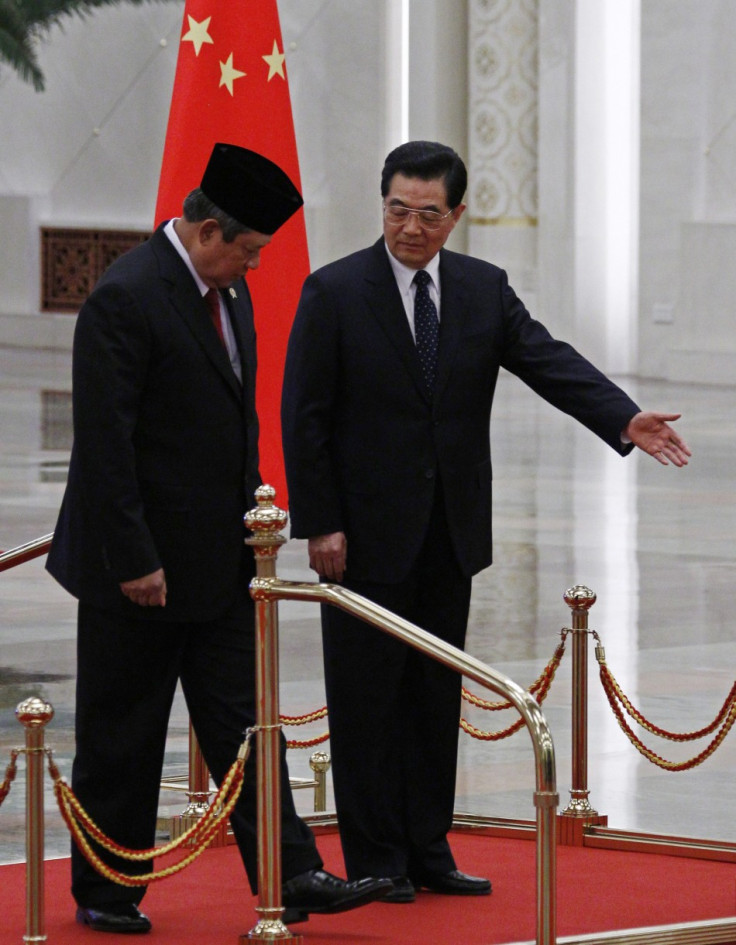 Indonesian President Susilo Bambang Yudhoyono signed six memorandums of understanding with China in trade, tourism, anti-drug efforts and fisheries management during his two-day visit to China.
Though there was business worth $60.5 billion between the two countries, Indonesian businessmen felt they had to face stiff competition due to the 2010 bilateral agreement on free trade that helped China dump cheap Chinese goods in Indonesia, reported the Associated Press.
President Susilo will attend a national banquet, and meet entrepreneurs from both China and Indonesia. Contracts and agreements in trade and infrastructure building are expected to be signed.
He will also receive an honorary doctorate from Tsinghua University. China sees Indonesia as a promising export market and investment destination. The Southeast Asian country also plays an important role in maintaining regional security, reported Xinhua News.
The China visit marks Yudhoyono's first week of his Asian tour. He will leave Beijing for Hong Kong on 24 March and proceed to Seoul on 25 March.
Besides attending the 2012 Nuclear Security Summit, Yudhoyono will have a bilateral meeting with South Korea President Lee Myung-bak, reported the Jakarta Post.