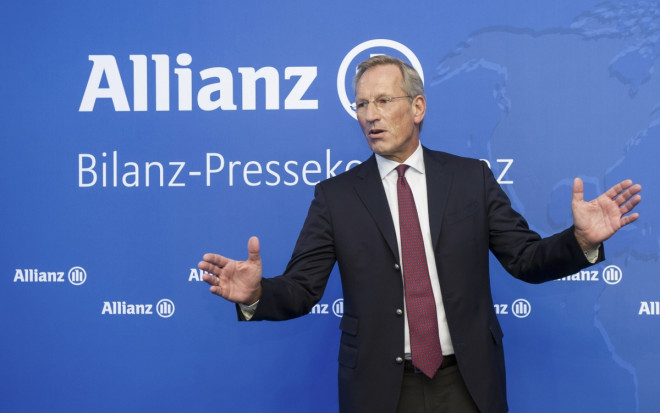 Allianz Group is trying to bat away concerns over its troubled asset management firm Pimco.
Billions of dollars have been pulled out from Pimco funds amid weakening returns and reams of negative press coverage over a spat between Bill Gross and Mohamed El-Erian.
German insurer Allianz faced tough questions over Pimco at its annual general meeting, with some shareholders calling for it to get more involved in the world's largest bond fund to sort out its problems.
But Allianz boss Michael Diekmann said there is "really no reason to be hard on us" because Pimco has one of the best long-term performances of all asset managers, despite the outflows and diminishing returns across 2013 and 2014. It remains a cash cow for Allianz.
Pimco's recent troubles kicked off when El-Erian suddenly quit as chief executive and co-chief investment officer.
He was lined up to be the heir to the so-called "Bond King" Gross, a co-founder, managing director and co-chief investment officer at Pimco.
But details emerged of a bitter feud between the two men. Reports surfaced of one particular clash at Pimco's Californian headquarters, in which El-Erian told Gross he was "tired of cleaning up your s**t".
Following El-Erian's departure, Pimco appointed six new deputy chief investment officers at the firm in a bid to reshuffle the executive deck and show investors that the leadership had been refreshed.
"Responsibilities within Pimco have been redistributed and clearly regulated," Diekmann said at the AGM. "They now lie on more shoulders."
He added that clients had given "very positive feedback" about the new Pimco structure and that Allianz would "do anything sensible to strengthen Pimco further".
The Bill Gross-managed Pimco Total Return Fund has suffered 12 consecutive months of outflows as investors pulled out another $3.1bn (£1.82bn, €2.22bn) in April.
The fund has suffered a total of $55.26bn in net outflows since May 2013, according to Morningstar data.
It managed assets worth $230bn at end of April 2014, down from a peak of $292.9bn in April 2013.
Worse still, it also continued its string of downbeat returns in April. At 0.74%, it trailed 68% of its peers.