Bitcoin Black Friday 2014: Deals Double as Participating Merchants Reach 1,200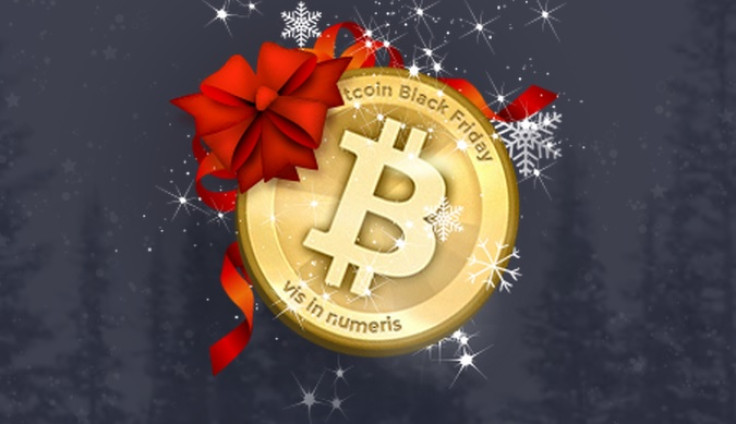 Black Friday has already crossed the Atlantic from the US to become the biggest shopping day of the year in the UK and now it is crossing over to cryptocurrency commerce.
Last year, Bitcoin Black Friday was the most popular day in the history of bitcoin network transactions, seeing over 10,000 payments taking place through more than 600 participating merchants.
This year, it's expected to be even bigger with double the amount of merchants reported to be involved through BitcoinBlackFriday.com, while various merchant sites are lining up the best shopping deals for bitcoiners.
"The largest day of the year for bitcoin purchases is rapidly approaching," Tony Sakich, marketing manager at BitPay, said in a blogpost.
"Black Friday was by far BitPay's largest day for transaction volume in 2013 with $6m processed. Today, BitPay processes $1m per day in transactions."
Last year, BitcoinBlackFriday.com year saw more than 100,000 visitors to its site searching for the best ways to spend their bitcoin.
This year Jon Holmquist, the founder of the site, is hoping to include other altcoins through its deals and has reached out to the dogecoin community to encourage merchants to get involved.
"As promised nearly a year ago and locked in by generous donors, Dogecoin Black Friday is going to be a thing," Holmquist wrote on Reddit's dogecoin forum. "But I need the community's help.
"I'll throw down the manpower, design, press everything for you guys, but I need some shibes to do some outreach to dogecoin merchants and get them signed up."
Other sites that gather Bitcoin Black Friday Deals should also help make Friday 28 November the biggest ever day for bitcoin commerce.
"Like anyone who loves Bitcoin we are very excited about this year's Bitcoin Black Friday," said Bitcoin Discounts founder John Ibarra. "We designed our site to gather the best bitcoin deals and vouchers on the market from merchants who accept bitcoin as payment on November 28."
© Copyright IBTimes 2023. All rights reserved.