Two dozen Bitcoin companies, including those backed by Cameron and Tyler Winklevoss, have been issued with subpoenas by New York's top banking regulator, amid concerns over how the virtual currency operates.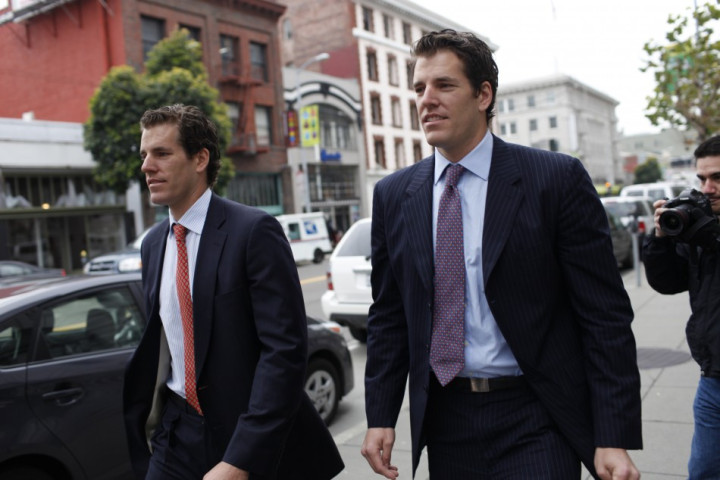 Issued by the New York Department of Financial Services, the subpoenas seek information on topics including money laundering, consumer-protection measures and investment strategies, people familiar with the matter told the Wall Street Journal.
Led by Benjamin Lawsky, the department also plans to issue a memo expressing concern that companies using virtual currencies like Bitcoin are not complying with the state's money-transmission laws.
Must Read: What is Bitcoin and How Does It Work?
Seen by the Wall Street Journal, Lawsky's memo reads: "We believe that - for a number of reasons - putting in place appropriate regulatory safeguards for virtual currencies will be beneficial to the long-term strength of the virtual-currency industry."
Lawsky added: "If virtual currencies remain a virtual Wild West for narcotraffickers and other criminals, that would not only threaten our country's national security, but also the very existence of the virtual currency industry as a legitimate business enterprise."
A subpoena is a legal demand for information, but does not suggest wrongdoing by the recipient.
Building bridges
Companies subpoenaed include BitInstant, Coinsetter and Bitcoin currency exchange, Coinbase. While such regulatory action could mark the beginning of the end for Bitcoin, Coinsetter chief executive Jason Lukasiewicz welcomed the news.
Speaking to the WSJ, Lukasiewicz said the information request is "an opportunity for companies in our space to open up a much needed dialogue with regulators."
He added: "They'll quickly find that most companies are working to legitimise Bitcoin and want to build bridges that help regulators understand and support these financial innovations."
Although used as a legitimate currency, Bitcoin is also popular with the online selling of drugs and weapons through sites such as the infamous Silk Road, a website hidden inside the anonymous Tor network, where users can visit sites and pay for goods anonymously using Bitcoin.
Subpoenas were also sent to companies backed by high-profile Bitcoin investors, including the Winklevoss twins, who are best known for their legal battle with Mark Zuckerberg over the ownership of Facebook.
Mined by networks of computers solving complex mathematical equations, Bitcoins are currently worth around $104 (£67) each, but recent fluctuations saw its value reach more than $260 in April, before crashing by more than $100 in a single day.
Android insecurity
Also this week the Bitcoin Foundation announced that, due to a flaw in the way Android generates secure random numbers, any Bitcoin wallets created by Android devices are to be considered insecure and "vulnerable to theft".
Such wallet-generating apps include Bitcoin Wallet, BlackChain.info, BitcoinSpinner and Mycelium Wallet, but coin exchanges like Coinbase and Mt. Gox remain unaffected.