Bitcoin has failed to be recognised as real money by Norway, as governments the world over take steps to address the virtual crypto-currency's legality.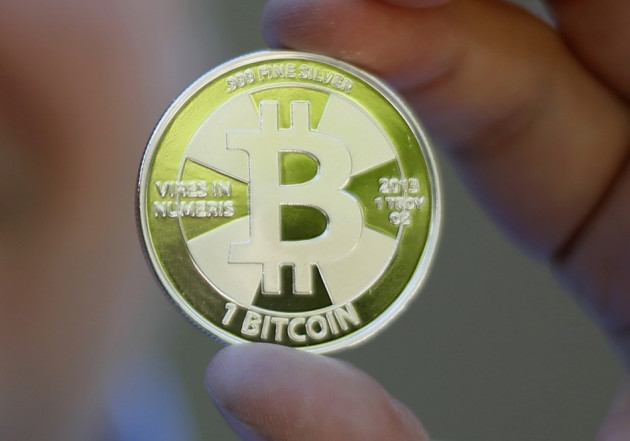 Hans Christian Holte, director general of taxation in Norway, said: "Bitcoins don't fall under the usual definition of money or currency," Bloomberg reports. "We've done some assessments on what's the right and sound way to handle this in the tax system."
Bitcoins will now be treated by Norway as an asset on which capital gains tax can be charged.
Created in 2009, bitcoin is a virtual, decentralised currency created by networks of computers solving complex mathematical equations. Once an equation is solved, coins are 'mined' and awarded to the users of those computers, who can then spend them online or use an exchange like Tokyo-based Mt Gox to transfer them into real-world currencies like pounds and dollars.
One bitcoin is currently worth around $885, having risen from less than $100 at the start of the year to a peak of $1,200. The currency's volatility and the lure of making a quick profit has encouraged it price to rise, along with a growing number of online retailers accepting payments made by bitcoin.
The most high-profile company to accept bitcoin as payment is Richard Branson's commercial spaceflight company Virgin Galactic.
Holte said Norwegian businesses using bitcoin will have the country's usual 25% sales tax applied to their transactions, and added he plans to work with other countries to better understand the legal aspects of bitcoin and its cheaper sibling, litecoin.
Speaking to Bloomberg, Sophocles Sophocleous, a director at Argos Capital Management in Cyprus, said: "I don't think you can even call something a currency if it can change in value by 20% to 30% in a day. At the end of the day, I think people want something backing a currency."
Students of the University of Nicosia in Cyprus' capital city can pay their tuition fees using bitcoin.
Norway helped bring fame to bitcoin earlier this year, when in October citizen Kristoffer Koch found his £15 investment in the currency - made in 2009 - to be worth more than £550,000; Koch bought an apartment with 20% of his 5,000 coin windfall. The remaining 80% would now be worth £2 million.
Unit of exchange
Earlier this year, the German government reached a similar decision regarding bitcoin's status as a currency, branding it a "unit of exchange" and similar to a regional currency. Meanwhile, the French went a step further and founded Bitcoin-Central, a real bank into which customers can deposit and transfer money in euro and bitcoin.
Last week, the European Banking Authority issued a warning about bitcoin and other such currencies, stating they should only be used by customers who "fully understand the specific characteristics."
The EBA added that customers should only invest in bitcoin with money they can afford to lose, such is the currency's volatility and the risk of having coins stolen anonymously from your computer.