Bitcoin regulation: Chamber of Digital Commerce talks about enlisting former JP Morgan chief Blythe Masters
The Chamber of Digital Commerce, the Washington DC-based trade association for the digital currencies community, has added Blythe Masters, former JP Morgan chief and the chief executive officer of blockchain technology firm Digital Asset Holdings, to its advisory board.
IBTimes asked the Perianne Boring, the founder and president of the chamber, some questions about the latest addition to the chamber's board.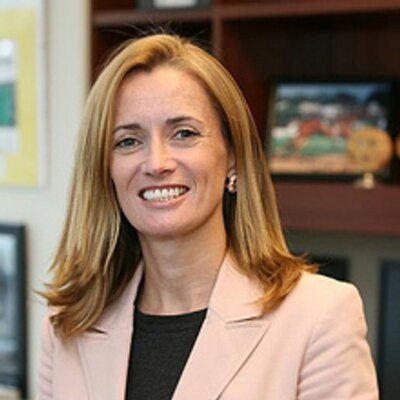 Former JP Morgan chief financial officer Blythe Masters
IBT: Adding Blythe Masters to your team was a big announcement, which you made yesterday in the US?
Boring: Right. We announced that Blythe, along with two others, joined our board of advisors.
IBT: Who are the two other people?
Boring: Jim Robinson, a vice chairman out of RRE Ventures based in New York, and then Jason Weinstein, who was a Department of Justice chief for 15 years; head of their criminal division.
IBT: Blythe Masters joining your team is a massive coup I expect.
Boring: We are very excited.
IBT: Can you talk about the sort of regulatory clout that she brings to the role and what she might be doing?
Boring: The chamber looks to its advisory board to provide guidance and leadership in helping to shape its public policy positions, for strategic input on educational outreach campaigns, and for access to key relationships in D.C., on Wall Street and beyond.d.
IBT: You are the main digital currency lobby group for Washington?
Boring: We are the only trade association representing the digital asset community based in Washington DC.
IBT: Talk about some standout happenings within cryptocurrency regulation.
Boring: We have been very active on the state debate with the New York Department of Financial Services. We have submitted comments to the Consumer Financial Protection Bureau (CFPB). I understand you are in the UK, in the US we have a lot more government agencies that oversee our financial industry. The CFPB is specifically oversees consumer protection. This was the agency that was created out of the 2008 collapse. That agency or bureau is getting very smart on digital currencies, especially on regulation of consumer wallets. We have been working with the CFPB. We are also working with the Federal Election Commission. This is the agency that deals with election laws. So we have established one of the bitcoin enabled campaign contributions. Our one-year anniversary is July 19, 2015. In less than one year, we have met with 10 federal agencies, five congressional committees, we have met with more than 70 congressional offices. And we have participated in more than five rule makings. We have educated more than 200 professionals in AML compliance. And we are also educating banks on AML compliance for digital currency.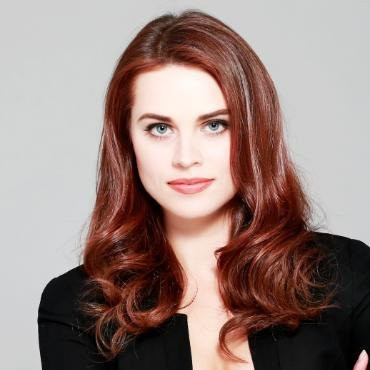 Perianne Boring, founder and president of the Chamber of Digital Commerce
IBT: The bitcoin licence in New York – was that something you lobbied for or lobbied against?
Boring: We submitted comment – you can see them exactly on our website. Since we submitted our comments the final regulations have been published. There are a lot of people that are disappointed by the final regs, because they did not include a safe harbour for young companies. We are working on educating our members on the major changes between the second version and the third version. Right now we are in the 45-day grace period where companies have 45 days to submit an application and can continue operations until a decision has been made to grant a licence or not. So we have been providing information to our members about how to take advantage of the 45-day grace period.
IBT: Is start-up innovation being subsumed within Wall Street financial institutions and banks?
Boring: We have certainly seen a handful of financial institutions put their toe in the water in the digital asset space – a couple of big strategic investments – but I think the majority of innovation still comes out of the start-ups.
IBT: The firm that Blythe is CEO of, Digital Assets, has that got a part in what you are doing with the chamber?
Boring: We are beginning dialogues. They are not currently a member of the chamber, but Blythe is on our board. The first step was getting Blythe on our team and we will try and help her any way we can though I guess she will probably be more helpful to us.
IBT: Did you know Blythe Masters previous to the appointment?
Boring: I knew about her. I had not interviewed her. I have been following her work for a number of years.
IBT: And she is passionate about cryptocurrency – that comes across, I expect?
Boring: She is. In my conversations with her, she has deep understanding of the technology and is mostly focused on distributed ledgers. It's very encouraging to see someone with her background to take such an interest in this technology.
IBT: You must have been fielding quite a lot of press inquiries since you made this announcement – correct?
Boring: Yeah, absolutely. Everyone on our advisory board is here to provide info on our positions and help guide us in our education campaign and supply leadership.
IBT: What do you say to people out in the crypto-community that are tearing their hair out saying: 'This women is the devil incarnate'?
Boring: Blythe Masters is the one that has a background in financial services – a very sharp background in financial services – and a working knowledge of the financial services industry, which is going to be important for adoption of digital currencies. She also has a working knowledge of the public policy process. So you put those two together – this industry is facing major regulatory overhang. The biggest challenge for this industry is regulation. We spend quite a lot of time meeting with start-ups and entrepreneurs and CEOs and everyone is worried about the regulatory climate. And for digital assets and digital currencies, for adoption to happen we are going to have some solutions to the regulatory challenges that we face. And anyone that has a working knowledge of the financial institutions as well as cryptocurrency technology, and the public policy process – it's someone we want on our team.
IBT: And some heavy contacts?
Boring: Yeah, and I'll tell you the digital currency market capitalisation is between $3bn and $4bn – I need to look it up but, maybe $4bn (£2.6bn, $3.6bn) – which is less than the Department of Education's annual budget. So in order to be successful we need all the help we can get.
IBT: Who are your members? Banks?
Boring: Our membership represents a cross section of exchanges, payment processors, miners, and it's open to financial institutions as well.
IBT: Is JP Morgan a member?
Boring: No. We have had no discussion with JP Morgan about membership.
IBT: Who would be the next ideal individual to join up?
Boring: The advisory board is now closed. It's full. Our membership is open to all players in the digital asset community. It's about advancing the digital currency movement.