Magnr, which provides Bitcoin financial services, is spinning up a blockchain dubbed "Project Kodo", and has also announced that Colin Kwan will become the company's new chief executive officer and oversee the development.
Magnr currently offers margin loans for Bitcoin trades, and uses revenue from its trading platform to pay interest to Bitcoin savers.
Kwan, who was previously chief operating officer takes over from Joe Lee, whom will assume the role of chief innovation officer.
Kwan combines investment banking experience with a technology background. He said the "secret" blockchain project would aim at "inefficient back-office processes in the trading of financial assets".
Magnr runs BTC.sx, which does Bitcoin futures trading and has done so since before the collapse of Mt.Gox, from which the company is proud to have emerged in tact.
Bitcoin derivatives trading is unregulated despite noises coming the likes of the Commodity Futures Trading Commission about viewing cryptocurrencies as money transmitters.
In bids to reassure users as much as appease regulators, operations like TeraExchange in the US have registered with authorities. London based CryptoFacilities touted its "appointed representative" status via partners that are FCA regulated.
Regarding regulatory status, Kwan told IBTimes: "We reached out to the FCA and said we are going to be taking people's Bitcoin and lending them to other people to make trades.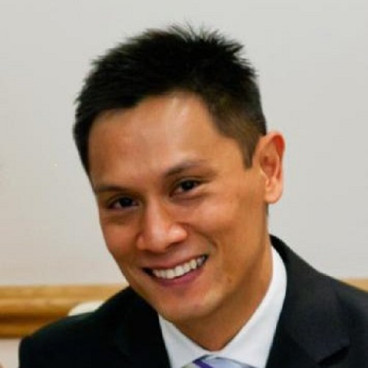 "We told them we are also going to be taking Bitcoin and saving those, as in storing those and paying interest on them. What is your position on this?
"They came back and said we don't regard this as a regulated business, because we are not dealing with fiat currency.
"We never used anybody else's funds for the leverage. If you came onto our site and let's say the market was booming and everybody went long and we ran out of funds for the leverage, then we would have to stopped people from trading."
Kwan said Magnr is protected against a black swan event like the Mt.Gox affair. "Our trading algorithms are combined with a capping system to prevent the loss of client funds."
The price of Bitcoin moved more than 10% in one tick (less than 1/100 second) when Mt.Gox imploded.
"We did lose money, however not a single client of ours lost money because of that default" recalls Kwan. "And where our client's positions were in the positive, in other words if they did a short sell, we paid these profits back out to them regardless of our own loses. I'm pretty sure that no other company can make the same claim."
He pointed out that the price of Bitcoin has not come anywhere near a 10%/1 tick movement since Mt.Gox.
IBTimes asked him if one no longer needs such a sturdy constitution to trade Bitcoin.
"Oh I think you do," he said.
Kwan's background encompasses both technology and investment banking – a good skill set to have in booming fintech London.
He worked most recently at Deutsche Bank for four years and prior to 2009 was at UBS for two and a half years. IBTimes asked about technology strategy at those banks.
"I have to say, like many other incumbent banking institutions, Deutsche has a lot of infrastructure issues that need sorting out. Bitcoin blockchain is not going to fix all of that however it could solve a very large portion."
"There are some brilliant people working there but those people are hampered by old technology. If they could fix it would make that company so much more agile, so much more efficient and they would be a lot more profitable too.
"When I was at UBS, everything ran so smoothly. They are one of the premium IT places. They could run businesses with five people, whereas at Deutsche you would need a lot more."
Kwan said UBS has followed a strict policy of conforming infrastructure; when the bank acquires companies it makes sure there is conformity in the infrastructure and if not it gets sorted out.
He put UBS's sleek infrastructure down to less politics in decision making. The Swiss bank is vocal about its interest in Blockchain technology with chief technical officer Oliver Bussman making regular announcements about the merits of decentralisation.
Kwan said Goldman Sachs occupies the "pinnacle" when it comes to having a smoothly integrated IT backbone.
"Their information systems are so well integrated with each other people all know what their positions are, what their risks are – their risk modelling is superb."