Christmas does not come cheap, with everything from the tree and decorations right down to the turkey and mince pies coming out of your wallet. So we've rounded up some of the best deals for your Christmas preparation that Black Friday is handing out.
Marks and Spencer - Everything from trees and wreaths to champagne
The British stalwart is rolling out some incredible offers for Black Friday including the following impressive deals:
Homebase - Look for for Christmas trees, decorations and Christmas plants
The home improvement retailer has a number of Christmas-oriented sales set for Black Friday, which will run from 27 November for three days, so if you haven't already got your tree and decorations pay attention to the following deals:
If you are out to completely revamp your house for the ultimate in Christmas relaxation, get ready for the additional discounts Homebase is running:

Laura Ashley – For everything from tablewear to tree decorations
The classic British store is running a store wide sale with 30% off "everything you could wish for", so whether you are looking for a few extra gifts or wanting to splash out on a full new dinner service Laura Ashley has a plethora of ideas. There is also an additional 4 for 3 deal on all Christmas decorations.
Top items include: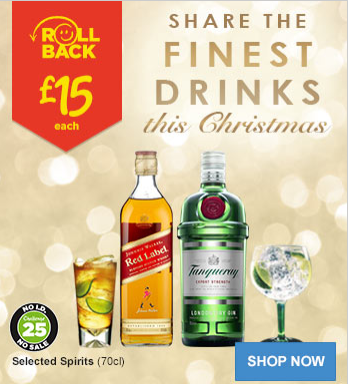 Asda - Champagne discounts
The Walmart-owned grocery giant may not be participating in any in-store Black Friday activity, but it will be rolling out reductions sitewide online on 27 November. In the meantime, take advantage of current deals that are running from now through to the end of December.
Top items include:
Amazon – everything from fairy lights and games to flatscreen TVs and smartphones.
The online home of Black Friday has launched its "biggest ever deals event" with new discounts and deals added to the store every ten minutes up until 11.59pm on 27 November.
Deals are changing constantly, with everything from fairy lights to advent calendars on sale, so head over to their deals event page to pick up the best discounts.