Black Friday UK 2013: Ultimate Gaming and Gadget Shopping Guide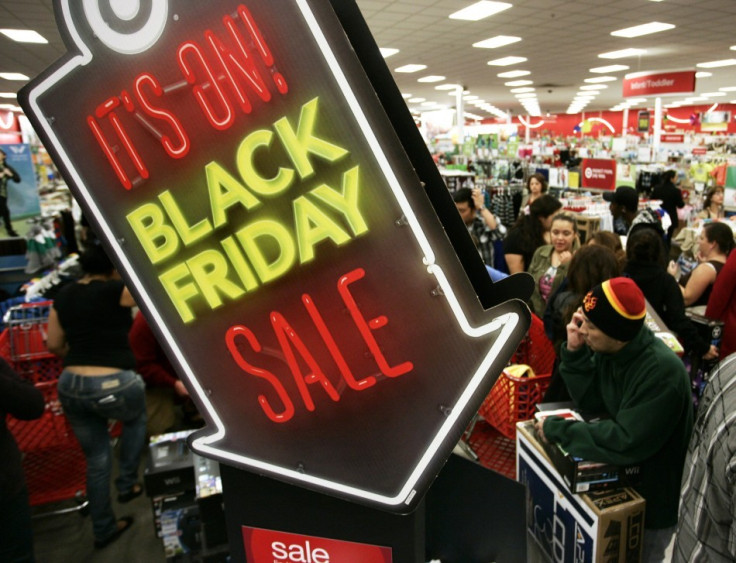 Black Friday (29 November this year), or the day after Thanks Giving, is regarded as the biggest day for shopping as retailers in the US offer generous discounts. While Black Friday deals in the UK aren't as generous as their US counterparts, here are some great offers that will definitely help shoppers save ahead of the Holiday season.
See also: Cyber Monday UK 2013: Gaming And Gadget Shopping Guide
Amazon UK
Most of the best deals come from Amazon, which is regarded as one of the first players to bring Black Friday to the UK, in 2010. This year, a majority of Amazon's deals are centered around gadgets and gaming. The company is offering up to 40% off on PS3 consoles, a solid 50% on selected headphones, and some solid deals on cameras and tablets.
Apple
Apple is currently offering a clearance sale on its refurbished products. Apart from testing and certifying them, the company is also offering a one-year warranty. Refurbished products on offer include iPods, iPads, MacBooks and even accessories.
Apple describes these products "as good as new". Last year, Apple offered £31 off an iPad 4, £21 off an iPad 2, £81 of all its MacBooks, £21 of it's iPod touch and £11 of the iPod nano. Click here for more information.
1) Gaming
The best deals on consoles are being offered for the Playstation 3 and Xbox 360, which recently became obsolete thanks to the latest models Xbox One and PS4, which launched over the last two weeks.
However, they are still amazing consoles to buy because they still offer graphical brilliance and have a massive range of games that can keep you busy for the next few years. Also worth noting is that Xbox 360 and PS3 titles have received a massive slash in prices and are cheaper when compared to their next-gen console counterparts.
Xbox 360
You can pick up the Xbox 360 console (250 GB) along with Halo 4 and Tomb Raider for a mere £165 on Amazon. If those titles don't appeal to you, then the console can also be bundled along with Fifa 14 for the same price. A 4GB version of the console, along with Rayman Origins, Smurfs 2 and Sonic Generations can be picked up for just £159.
Sony PlayStation 3 Super Slim Console
Sony's Playstation3 500 GB console can be picked up for just £229 along with GTA V. For £249, you can buy the console along with Special Edition of God of War: Ascension and a God of War: Ascension Dualshock 3 controller.
There's also a PS3 Azure Blue 500GB Super Slim Console that comes with 2 Wireless DualShock 3 Controllers. You can also pick up the PlayStaion3 500 GB along with a free game (choose from The Last Of Us, Beyond: Two souls and Assassin's Creed IV: Black Flag (PS3)) for just £196.
Nintendo Wii U
Amazon has quite a few bundles for the Wii U. There's a Premium LEGO Ultimate pack for £239, a Premium Mario and Lugi Pack for £239, a 32GB Premium Pack with Rayman Legends for £239 and much more.
However, the UK Nintendo store also has a Mario Mega Bundle for £299. This consists of Wii U Premium pack, Super Mario 3D World, New Super Mario Bros. U, New Super Luigi U, a Mario hat and a Mario Wii Remote Plus.
Nintendo Handheld Console 3DS XL
Amazon also has one of the best deals on the Nintendo 3DS XL handheld console. You can pick up the Black or Blue standard editions for £139. There's also a Zelda A Link Between Worlds Limited Edition variant for £199.
See Also: The best PS4 and Xbox One Games To Buy This Holiday season
Individual Game Titles
There are also some solid deals on certain high quality games which can be picked up for under £5. Here are a few of them. There's Max Payne 3, which is retailing at £5 for the Xbox 360, PS3 and PC. There's also the Hitman: HD Trilogy, which contains three games: Hitman 2: Silent Assassin, Hitman: Contracts and Hitman: Blood Money, for £9.99. Hitman Absolution (Standard edition for Xbox 360) for the can be picked up for £5.99, while NBA 2K 13 is available for £9.88 on the Xbox 360.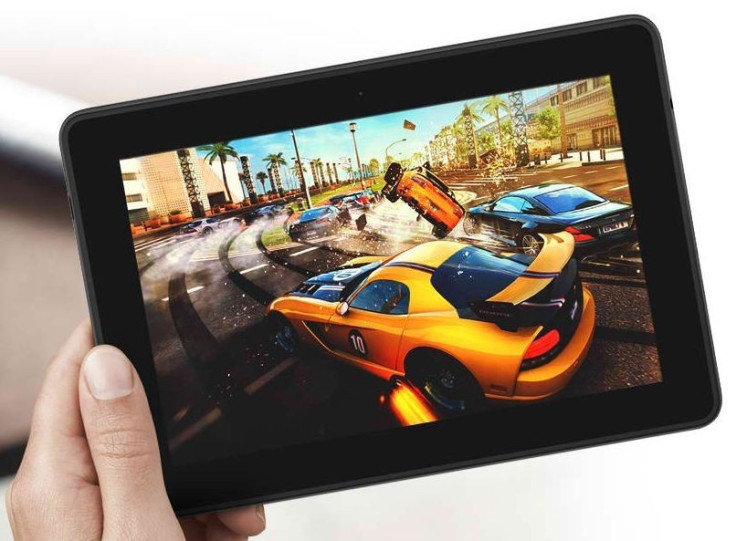 © Copyright IBTimes 2023. All rights reserved.