BlackBerry 10 has won much-coveted US government security clearance, which is a much-needed positive step forward for RIM's delayed smartphone operating system.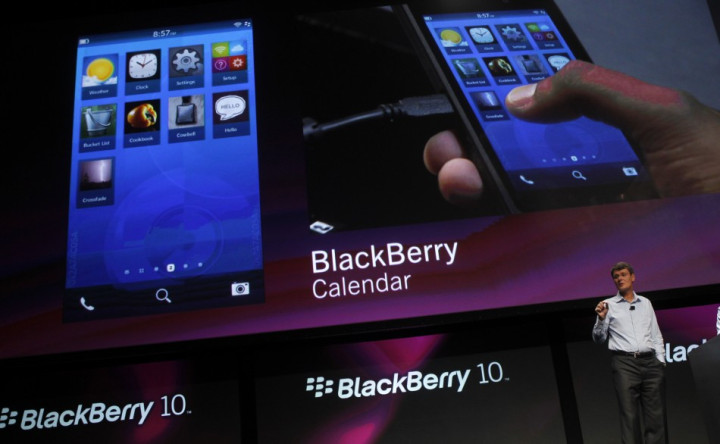 With two disastrous years behind it, RIM is pinning all its hopes on BlackBerry 10, which is due to launch with a range of new smartphones in the first quarter of 2013. Initially slated for a 2012 launch, RIM's CEO Thorsten Heins delayed the launch as he wasn't happy with the way the system worked.
The company announced its BlackBerry 10 platform has received the FIPS 140-2 certification, which would allow government agencies to deploy the devices, along with the new BlackBerry Enterprise Service 10 to run the devices, as soon as the new smartphones are launched.
Michael K. Brown, Vice President of Security Product Management and Research at RIM, said this is an area where RIM leads all other competition: "No other mobile solution has achieved the level of security accreditation that the BlackBerry solution has."
Rik Ferguson, director of security research at Trend Micro said:
"For now, Blackberry remains the most secure mobile operating system, but only by a nose, other manufacturers, particularly Apple have been adding features while RIM have been working on the next iteration of their OS. Trouble is, the business very often doesn't get to decide anymore, consumer is king in most enterprise scenarios, whether the business likes it or not."
While BB10 may be the only mobile operating system with this certification, there has been a major move away from BlackBerry devices in recent years, as the BYOD phenomenon sees people using iPhone and Android smartphones at work,
RIM, a one-time pioneer in the smartphone industry, has seen its fortunes fade in recent years as nimbler rivals such as Apple and Samsung have taken the game away from RIM with faster and more powerful devices.
Fate
RIM's fate now depends almost entirely on the long-awaited line of so-called BB10 devices. Last month, RIM said it had begun carrier tests on the new line of devices, which the company hopes will help it regain some of the market share it has ceded to the likes of Apple's iPhone and a slew of other devices that run on Google's Android operating system.
The Waterloo, Ontario-based company said this is the first time BlackBerry products have been FIPS certified ahead of launch.
"Achieving FIPS certification for an entirely new platform in a very short period of time, and before launch, is quite remarkable," RIM's head of security certifications, David MacFarlane, said in a statement.
FIPS certification, which is given by the National Institute of Standards and Technology, is one of the minimum criteria that is required for products used by U.S. government agencies and regulated industries that collect, store, transfer, share and disseminate sensitive information.
Approval
The stamp of approval gives confidence to security-conscious organizations - including some of RIM's top clients like US and Canadian government agencies - that the data stored on smartphones running BlackBerry 10 can be properly secured and encrypted.
BB10 also includes a feature which will allow users to create two profiles on the phones, one which is used solely for work, with app available only if approved by the companies IT department, while the other is your personal profile, which gives you access to everything.
Earlier this year, Rob Orr, RIM's head of UK and Ireland said the move from BlackBerry 7 to BlackBerry 10 was a "cultural shift. It is just a different attitude, it is difficult to put into words."
If RIM is to return to its former glory, it will have to come up with these words sooner rather than later.