BlackBerry 10 Launch 'Exceeds Partner Expectations'
It was a global launch spanning six countries simultaneously, with glitzy surroundings, celebrity endorsement, and even stable Wi-Fi for the hundreds of attending journalists; BlackBerry 10 was given the best possible start in life.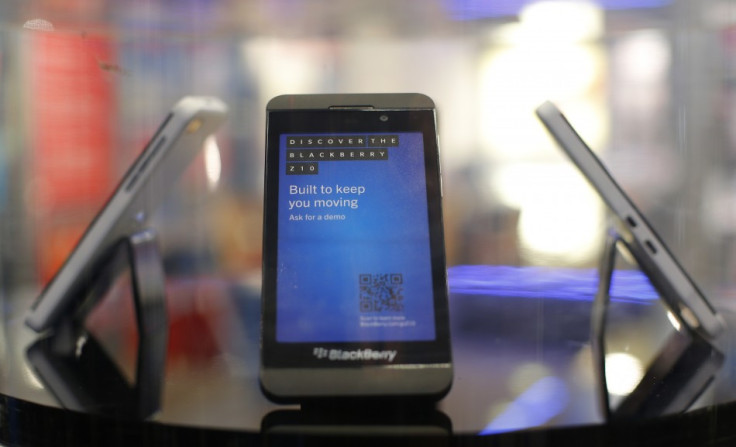 But as early reviews started to roll off the journalism production line the night before BlackBerry Z10 stock hit the shelves, the internet was mostly indifferent towards a smartphone with the weight of an entire company on its shoulders.
BlackBerry hadn't blown it, the reviewers said - it was certainly no iOS 6 Maps-style car crash - but because the Z10 has a lacklustre app store (for now), poor battery life and no 'killer app' that makes it stand out from the crowd, BlackBerry had seemingly failed.
But hang on a minute. This was never going to be an overnight transformation - even if that's what we deserved, having waited more than a year for BB10 to arrive - and the real proof of the new BlackBerry's success won't be based on average reviews by us journalists, but by sales, analyst forecasts and business in the enterprise market.
Having seen fellow down-and-out phone maker Nokia struggle to get momentum behind its bright and bold Lumia series of Windows Phones, BlackBerry has taken the conservative route, focusing on a phone that gets the job done as efficiently as possible, with the least amount of fuss.
Sales figures
BlackBerry is yet to announce sales figures for the Z10, which went on sale in the UK last Thursday and Canada only yesterday. The phone will not reach American shores until March. Speaking at the BlackBerry Jam developer conference in Amsterdam this week, European managing director Stephen Bates said response for the phone had "exceeded all of our launch partners' expectations."
Speaking with IBTimes UK from Amsterdam, BlackBerry's UK managing director Rob Orr also avoided exact figures, but said he was "very, very pleased with how the first week of activity has played out in the UK. Right across the mobile networks and retailers the sales have been very strong and very pleasing."
Orr added that the successful launch in the UK is a very good indicator of how the BlackBerry Z10 will be received when it launches in other markets, included the US next month.
This good news was backed up by Jefferies analyst Peter Misek, who revealed that initial checks by the firm "indicate that sales in the UK are off to a strong start," adding: "Some stores had line-ups out front with widespread sell-outs of the white Z10 and limited stock of the black Z10.
"Also, our checks indicate that pre-orders in the UAE and Canada have had a solid start."
Bandwagon
Also joining the good news bandwagon this week was Pierre Ferragu, an analyst at Sanford C. Bernstein in London, who said, with a little uncertainty for the future: "Even if the long-term prospects for the platform are very uncertain, we believe all is in place for BlackBerry 10 to enjoy a great debut.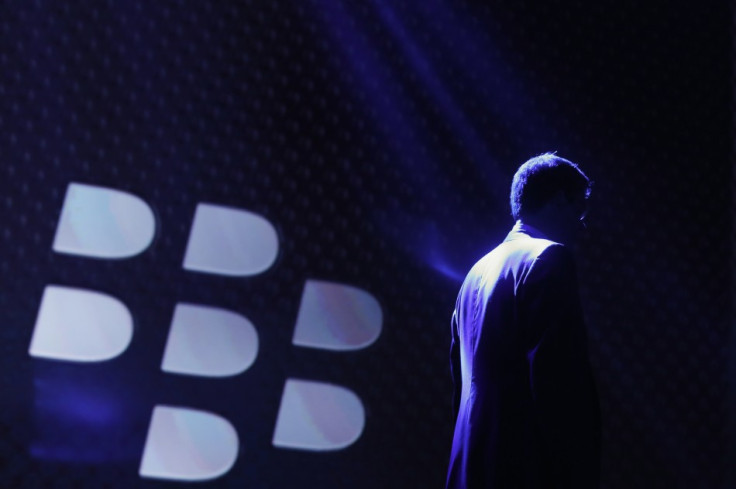 "Initial feedback we have received from distributors on the first days of sales is particularly positive."
Encouraging news of strong sales and positive short-term outlooks by analysts has helped BlackBerry's share price climb more than 16 percent in the week since BB10 was launched, and the company's stock has risen 34 percent over the past month, a sign that the software and new phones were hotly anticipated.
Currently sold on its own, the Z10 is expected to be joined by the Q10 next month, featuring BlackBerry's traditional physical keyboard.
Looking ahead to the second phone, Orr told us: "I'm very, very bullish about what will happen when we launch the Q10. We have a loyal base of BlackBerry users who love the physical keyboard. I've had lots of positive comments since we made the announcement last week that it was coming, and so I expect it to be very successful in the marketplace."
Smoke and mirrors
It may well be true that BlackBerry Z10 stock has sold out, but without knowing how many units shops had in the first place, it's difficult to say how popular the phone actually is. RBC Capital Markets analyst Mark Sue said in a note to clients this week that supplies may have been restricted.
"Supply appears limited, with stores allocated avg. 5-10 units/store for walk-ins and est. 20-30 units/store for pre-orders," Sue said.
Canadian analyst firm Canaccord Genuity agreed: "Our UK store surveys post the recent launch of the Z10 smartphone indicated solid initial sales. However, limited initial supply was cited as the reason for early post-launch stock-outs at some carrier stores versus overwhelming demand."
Hopefully BlackBerry will paint a more accurate picture soon of how well the Z10 has sold, before too much speculation leads to turbulence in its stock price, which remains volatile despite the generally positive launch.
Not all plain sailing
The company's price dipped slightly on 6 February after reports claimed that the Q10 would not arrive in the US until May or June, proving that BlackBerry - like other high profile tech firms - remains at the mercy of investors who are often keen to sell on rumour.
Another issue BlackBerry faces in the short term is its app store. Launching with 70,000 apps was, as Orr told us, "a hell of an achievement," but glaring omissions like Instagram, Skype and WhatsApp are still putting buyers off; Orr said that such apps will "happen in due course" - little consolation to consumers who have made the jump to an ecosystem with such apps completely missing.
Orr revealed to IBTimes UK that BlackBerry's first UK airing of its Z10 commercial will appear during the England vs Brazil football match this evening, 6 February.
Admitting it is in a hyper-competitive market, Orr says BlackBerry has growing confidence internally about what it is doing and the direction it's taking, and is keen to take the momentum gained from its BB10 launch to move forward.
Nobody is pretending that the Z10 will go on to rival the iPhone or Android, and BlackBerry certainly isn't out of the woods yet, but, after years of complacency and simply ignoring the fact that competition exists, the company is at least heading in the right direction, buoyed by strong sales and products that show promise.
Must Read:
BlackBerry 10 Review: A Quirky but Flawed Platform
© Copyright IBTimes 2023. All rights reserved.