Two unannounced Blackberry 10 smartphones appear to have broken cover in a leaked internal video created for Research in Motion employees.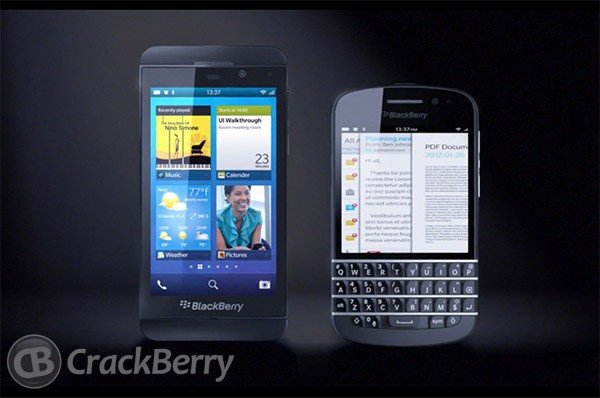 RIM won't launch the BlackBerry 10 operating system - which is being seen as a make-or-break move for the troubled Canadian company - until next year, but a video posted to Vimeo appears to show two phones using the new operating system.
First found by Crackberry, the video was quickly removed once news about it spread.
The first 'L series' handset - rumoured to be called the BlackBerry London - features a full touchscreen with no physical keyboard, a front-facing camera and an aspect ratio that doesn't look far off widescreen 16:9.
Tall and thin, the phone doesn't look too dissimilar in shape and size to the iPhone 5, and it is of course running the new BlackBerry 10 operating system, which was shown off again earlier this week by RIM CEO Thorsten Heins.
Heins has said in the past that RIM will not be ditching the physical keyboard BlackBerry phones are known for, and instead BB10 will work on both full touchscreen devices and those with keyboards.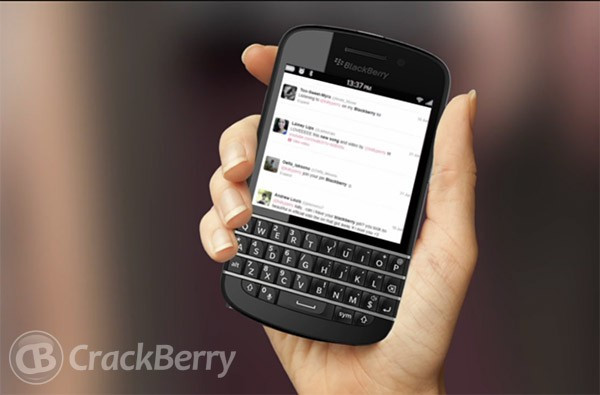 It's no surprise then to see a second device - named N series, or BlackBerry Nevada - in the accidentally published video, which features a screen larger than any previous Bold or Curve, and because the menu buttons and trackpad have been removed we suspect this model will have a touchscreen too.
The video is thought to be for internal promotion and talks about giving the new range of BlackBerry phones to celebrities, who will then "do something amazing" with the phone.
Although there's no way of saying for sure that this video is legitimate, the devices shown both fit previous rumours and the way it was quickly removed also suggest that it's the real deal.
RIM is expected to finally launch its first BlackBerry 10 handsets in the first quarter of 2013, where it hopes to take on iOS, Android and Windows Phone 8.
CEO Heins said earlier this week that he hopes BB10 will take RIM into third place in the global smartphone market, ahead of Microsoft in fourth.
Must read:
RIM Posts $235m Net Loss But Boosts Cash Ahead of BlackBerry 10 Launch