Updated With Statement: BlackBerry Users Suffer Second Data Outage in Two Days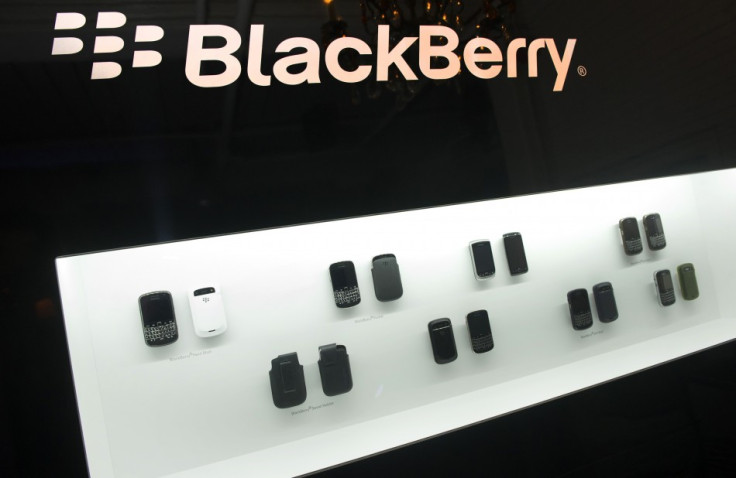 BlackBerry users endured a second day of network problems today, with BBM and email failing to work just hours after a statement was released to say Monday's 20-hour network outage had been fixed.
Just after 12:20pm BST users began to report on Twitter that Internet access, email and BlackBerry Messenger (BBM) are all unavailable on their handsets for a second day running, after a server crash in Slough yesterday caused a data blackout for tens of millions of users worldwide.
This second blackout comes just house after Research in Motion issued the all-clear from yesterday's 20-hour data outage; the BlackBerry manufacture said in a statement this morning that services were "operating normally".
BlackBerry has said the following:
"The messaging and browsing delays... in Europe, the Middle East, Africa, India, Brazil, Chile and Argentina were caused by a core switch failure within RIM's infrastructure," a company statement said.
"Although the system is designed to failover to a back-up switch, the failover did not function as previously tested.
"As a result, a large backlog of data was generated and we are now working to clear that backlog and restore normal service as quickly as possible."
Data was restored yesterday afternoon and the service was working this morning, but this second outage has affected many users in Europe, the Middle East and Africa, with a growing outpour of anger streaming through Twitter, with many users saying they will ditch their BlackBerrys for iPhones and Android devices.
Unlike other smartphones, all data sent to BlackBerry devices is sent via its own encrypted servers, before passing on to handsets. One of these servers is located in Slough, UK and its downtime yesterday
News of the second outage began to spread across Twitter at around 12:20pm, with angry users tweeting: "Ughhh Not again...BBM is down!" and "Email services, BBM, Data services and every other tin [sic] is down again. RIM why?"
Mobile coverage appears to be sporadic, with BlackBerry users reporting that emails are not being received, and that internet coverage is patchy.
Another Twitter user said: "My phone seems so worthless. With bbm down and my facebook not working. All I can do it [sic] text, ring and tweet"
Mobile operator O2 has replied to a Twitter user saying: "BlackBerry know about an issue with their network and are working hard to resolve it."
In the UK Vodafone is telling users on Twitter to read the same statement that the carrier released yesterday, which reads: "We are aware that some BlackBerry users are currently unable to access BlackBerry services, such as BlackBerry Messenger across all UK mobile networks. We have been advised that RIM is working to resolve the issue as a matter of urgency."
BlackBerry's method of encrypting messages and emails came under fire in August 2010, when the United Arab Emirates announced plans to block key BlackBerry services like BBM.
The UAE decided that encrypting messages sent between BlackBerry devices made the network too secure, preventing messages from being monitored in the name of national security.
RIM co-CEO Michael Lazaridis defending his company's encryption saying: "This is about the internet. Everything on the internet is encrypted. This is not a BlackBerry-only issue. If they can't deal with the internet, they should shut it off."
Following the dispute, Saudi Arabia and Lebanon joined in, stating that they too planned to stop BlackBerry in the name of national security.
Lazaridis added: "We are going to continue to work with them to make sure they understand they reality of the internet. A lot of these people don't have PhDs, and they don't have a degree in computer science."
More reaction from IBTimes here
© Copyright IBTimes 2023. All rights reserved.