BlackBerry has lost 39 percent of its brand value in just 12 months, as it struggles to succeed in the smartphone market and faces growing competition from Windows Phone.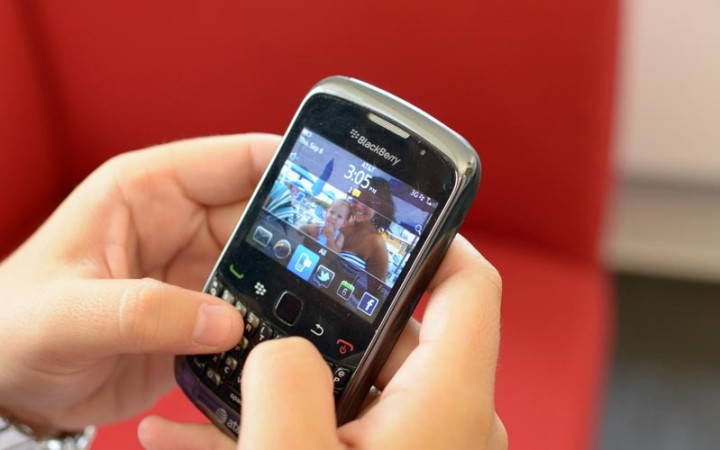 According to the 13th annual Best Global Brands report from Interbrand, the Canadian smartphone brand has lost 39 percent of its brand value, thanks to a "tumultuous year" which saw a change of leadership, but a continued reluctance to take a "risk on self-reinvention and transformation."
In comparison, Apple gained 129 percent of brand value over the same period, coming second only to Coca-Cola as the best global brand of 2012. Other tech brands in the top ten included IBM, Microsoft, Google, Intel and Samsung.
According to Interbrand, RIM is "locked in an identity crisis." Despite it long-standing relationship with the enterprise market, customers are "struggling to understand what BlackBerry stands for, just as its parent company struggles to do the same internally."
RIM has been struggling to get to grips with the quickly-changing smartphone market in recent years, and according to the latest figures from Gartner, RIM holds just 1.9 percent of the global mobile phone market.
Along with the change in leadership and identity crisis, RIM has also delayed the launch of its next-generation operating system, BlackBerry 10 unti 2013. BB10 is seen by many as a make-or-break moment for the Canadian company.
RIM last week posted better-than-expected financial results for the second quarter of fiscal 2013, though the fact the better-than-expected figure was a net loss of $235 million tells its own tale.
Windows Phone challenge
There was worse news for RIM this week, when Kantar Worldpanel ComTech published a report that, in Europe, Windows Phone is challenging for third place, with low-end devices like the Nokia Lumia 610 selling well in key markets like France and Spain.
With Windows Phone 8 set to launch at the end of this month, phones running Microsoft's latest mobile OS will have at least a three month head-start on whatever BB10 has to offer.
Dominic Sunnebo, global consumer insight director at Kantar, said: "Windows is making steady progress in the big European economies and is now challenging BlackBerry for third spot in the European OS league. With the momentum Windows 8 will bring towards the end of 2012, it seems highly likely that it will achieve this before the end of the year."
According to Sunnebo, it is lower-end devices which are driving sales of the Windows Phone platform as consumers seek value, resulting in growth rates of 6.6 percent in Italy, 3.5 percent in France and 2.3 percent in Great Britain.
In Italy, Windows now holds a double-digit market share, 10.4 percent, a first in the European market.
However, before Steve Ballmer and Stephen Elop get too excited, Kantar also revealed that in the US, iOS and Android combined to take 93 percent of all smartphone sales in the latest 12 weeks, putting into perspective the scale of the challenge facing both RIM and Windows in one of the world's most important markets.
With brand value tumbling, an uncertain future and an identity crisis to deal with CEO Thorsten Heins has a lot to deal with and will be lucky to keep RIM operating as a smartphone manufacturer by this time next week.