BlackBerry CEO Thorsten Heins doesn't see a future for tablets like the iPad and Nexus 7, and believes there will be no reason to own one in five years' time.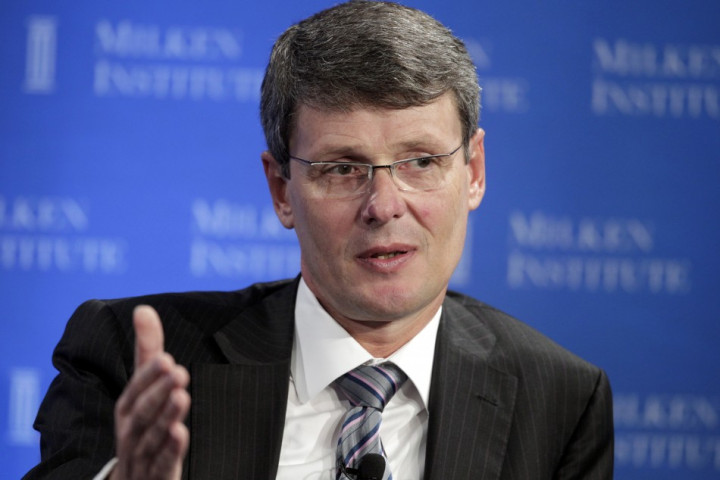 Speaking at the Milken Institute Global Conference in Los Angeles, Heins also said he expects to see BlackBerry as "the absolute leader in mobile computing," by 2018.
"In five years I don't think there'll be a reason to have a tablet anymore," Heins said in an interview at the Milken Institute conference in Los Angeles. "Maybe a big screen in your workspace, but not a tablet as such. Tablets themselves are not a good business model."
Apple will be keen to disagree with Heins, having sold 19.5 million iPads in the most recent quarter, along with Samsung and Amazon, who have both produced a number of popular tablets in various sizes over the past year.
Heins continued to explain why the tablet market isn't for him: "From a pure hardware perspective, they are not a good business model. It's a crowded place, there is one company that disrupted the entire profit pool, so they are not interested in making money from the tablet. They have an interesting business model that is quite a savvy one, making money from e-commerce transactions [users] are doing on that tablet."
Heins' comments will come as a disappointment to anyone who was holding out for a BlackBerry tablet to replace the ill-fated PlayBook of 2011, which saw poor sales and heavy price cuts. A major drawback of the PlayBook was not having built-in email, calendar and contacts applications at launch; instead, users had to connect over Bluetooth to their BlackBerry phone.
BlackBerry, then known as Research in Motion, filed a $485m (£313m) writedown on unsold PlayBook stock in late 2011 as sales for the quarter fell to just 150,000 units, before substantial price cuts helped to increase consumer interest going into 2012.
Looking to the possibility of a future BlackBerry tablet, Heins remained doubtful. "I don't see a lot of good reasons to get into this hardware battle again. If I don't come up with a meaningful, valuable service preposition on the tablet that people are willing to pay for, then I won't do it."
Buoyed by the launch of the new BlackBerry Q10, which became Selfridges' fastest-selling technology product of all time when it launched exclusively in the department store last weekend, Heins sees a bright future for his company.
"In five years, I see BlackBerry to be the absolute leader in mobile computing - that's what we're aiming for. I want to gain as much market share as I can, but not by being a copycat."
The Q10 is the first smartphone to combine the BlackBerry 10 operating system with the company's renowned physical Qwerty keyboard, and is aimed more at the business and enterprise markets than the consumer-orientated, touchscreen Z10.
Great expectations
Impressed with the Selfridges launch, which loses its exclusivity deal on the Q10 this week, Heins said: "We have very, very good first signs already after the launch in the UK. This is going into the installed base of more than 70 million BlackBerry users, so we have quite some expectations. We expect [to sell] several tens of million of units."
Heins said the Q10 is aimed at "hyper-connected people and crazy multitaskers."
No other BlackBerry 10 products have been announced yet, but the company is expected to increase its range this year and Heins has previously talked about licensing the operating system to other manufacturers, as Google does with its Android OS.
In relation to involving other manufacturers, Heins said this week that the Z10 and Q10 will "create a certain attraction toward BlackBerry 10, and then whatever comes up, we will entertain any valuable discussion for the company. We are still observing and watching that space, and that's what we will continue to do."
Heins said he has "seen so many exciting projects in our labs," and that the company is "still in the middle of the transformation and not done yet. We will emerge as a strong leader in the mobile computing domain."
Must Read: BlackBerry Looking to Quench 'Insatiable Demand' for New Smartphones