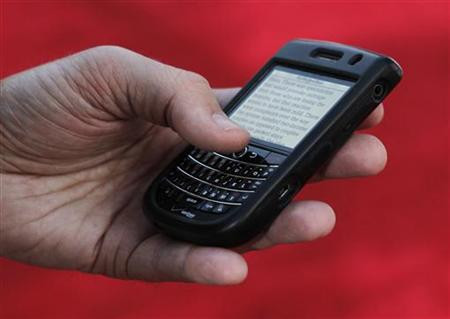 Blackberry users have been left frustrated after they were left without messaging, email and web browsing services for 20 hours yesterday.
The cause is widely tipped to be due to server issues from RIM's - Blackberry's maker - Slough data centre.
In the wake of these issues, Blackberry users are considering switching to Apple's iPhone, especially now that Blackberry's unique selling point - Blackberry Messenger - has been matched by iOS5's iMessenger.
Jasmine Emerton, marketing apprentice from Essex said: "I always wanted a Blackberry, when I got one I was over the moon. Yet, after a few months, it started freezing, BBM would stop working and e-mails will take forever to come through. I can't wait to get rid of it now."
There are some people taking the down time lightly, though. The majority of user that don't use Blackberry Messenger seem to be reasonably fine with it.
Jess Billington, founder of Treatalady.com was generally positive about the Blackberry: "The only thing I'd switch my Blackberry for is a new one. It's nice to have some peace and quiet away from notifications for a few hours!"
Sean Wells who works as a client services admin in London wasn't too upset by it: "Some people have gone on like it's the end of the world, at the end of the day it's technology you have to accept faults, and they're going to happen.
I had my blackberry for 18 months with no major problems whatsoever. I'll be getting the new Blackberry Bold at the end of the month purely for the simplicity of the keyboard and being able to text and email as that's all I really use.
Some people depend on their phones as if it's a life support machine it's a bit crazy. I understand people rely on it for business and things so could have lost work etc. But it seems the main complaints are teens that most probably don't even pay for their phone bill."
Find out why it went down today here.