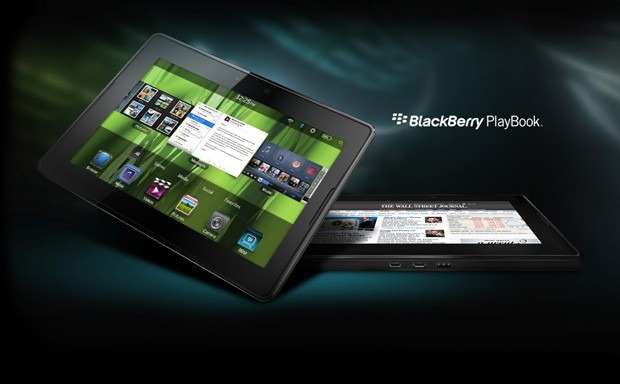 The 3G-less Blackberry PlayBook was today given its UK release date and initial price.
The Wi-Fi only tablet today appeared on several retailers -- including Currys, World and Carphone Warehouse -- websites as available for preorder.
If accurate, the PlayBook is set for release on 16 June this year with prices starting at £399 -- the same prices as Apple's iPad 2.
The BlackBerry PlayBook has been given a UK release date and pricing. It's set to hit stores on 16 June and is available for pre-order now, starting at £399 for the 16GB version. Also available for £479 is a 32GB version and for £559 a 64GB.
With its spec already confirmed the BlackBerry Playbook is set to utlize a powerful 1Gz dual-core processor and be fully capable of multi-tasking. Additionally unlike many other tablets it will house its own mini-HDMI port.