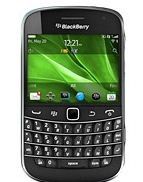 BlackBerry has demonstrated its new Tag system, which uses near-field technology (NFC) to let users share their contact details by tapping two BlackBerrys together.
RIM co-founder Jim Balsillie demoed the contactless content-sharing system this week, which will be called BlackBerry Tag and expected to be rolled out as an operating system update soon.
Blackberry Tag will be available for phones that run 7 OS and have the NFC hardware installed; currently just the Bold 9900 and Curve 9360 have an NFC chip on board, but the feature is expected to be standard across the range soon.
Tag will let users share contact information, documents, URLs, photos and other multimedia content by tapping their smartphones together. The feature could also see away with the swapping of long and complicated PINs when adding new contacts to BlackBerry Messenger. Tapping two phones together will be all that's needed to exchange BBM PINs.
Near-field communication is used on some bank cards and Oyster cards to allow the exchange of information and payments quickly, and without the need to enter a PIN or sign a receipt for goods.
While NFC will work well for exchanging contact details, it remains unclear how the technology will transport large multimedia files quickly.
RIM plans to app access to BlackBerry Tag via APIs on the OS platform, which will allow third-party software developers to add tap-to-share functionality to their BlackBerry apps.