American actress/model Blake Lively talked about motherhood for the first time while gracing the cover of Allure magazine's May 2015 issue.
It was previously reported that the 27-year-old former Gossip Girl star welcomed her first child with Canadian actor Ryan Reynolds just before the New Years, in Bedford, New York.
The Hollywood couple named their baby daughter James.
"I feel like I've figured out the most important thing to me and everything supports that," she said.
"People are obsessed with beauty and youth and with looking and feeling young forever," she said. "But look at a woman who is granted that: She's trapped, because it's tragic to be young forever."
"Having a child makes you realize that we pass on for a reason. You think, I have to go, because it makes room for you," Lively added.
Adding on, Lively revealed that breast-feeding has been "a full-time job."
"I'm, like, driving down the road, pumping," she said.
Lively and Reynolds, who have always stayed tight lipped about their relationship, started dating while filming the Green Lantern in 2011. The two got married in a private ceremony the following year.
The Sisterhood Of The Traveling Pants actress announced her pregnancy last year in October via her lifestyle website Preserve.
At that time, she posted an image taken by her brother, Eric Lively, in which she is seen cradling her very visible baby bump.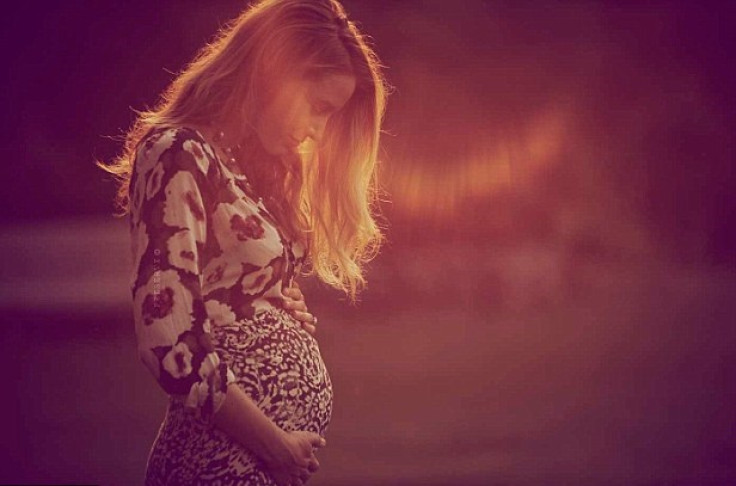 "That was my way of owning that moment," she said about revealing her pregnancy on her website. "I can't be someone like Beyoncé and be like— (she mimes throwing open a jacket and showing off her belly, a reference to Beyoncé's onstage announcement of her pregnancy at the VMAs in 2011). But it was important for us. It was a struggle, because we want to keep our privacy, but we also don't want our lives to be exploited by other people. So we did it simply; it was a quiet way, an elegant way."