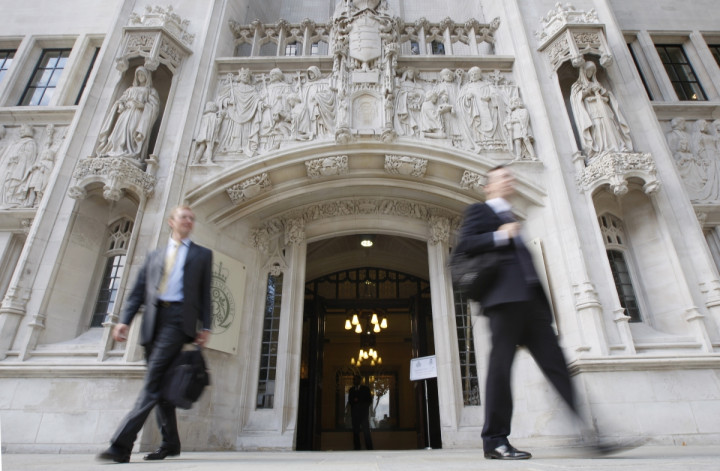 Prospective employees will not have to disclose minor cautions and convictions to employers as doing so contravenes a person's right to a private life, the UK Supreme Court has ruled.
Judges decided that any requirement to do so would go against Article 8 of the European Convention on Human Rights.
The ruling upholds an earlier one, made by the Court of Appeal, after the Home Office took the case to the Supreme Court- the highest of its kind in Britain.
The case concerned a man known as "T" who was issued warnings by the Greater Manchester Police in 2002 in relation to the theft of two bikes.
At the time "T" was 11 years old but the warnings were later disclosed in 2008 when "T" applied for a part-time job with a football club, possibly involving contact with children.
The warnings were disclosed again in 2010 when he applied for a place on a sports studies course which again might have involved contact with children.
In a separate case, a 41 year-old woman known as "JB" was issued a police caution in 2001 in relation to a theft from a shop of a packet of false fingernails.
After completing a training course for employment in the care sector in 2009, "JB" was refused the opportunity to work in the care sector because a background check uncovered her police caution.
Both respondents had no other criminal records and argued the criminal record checks contravened their right to a private life under article 8 of the ECHR.
The respondents were successful in the Court of Appeal, but the Home Secretary Theresa May took the case to the Supreme Courts, where the judges upheld the Court of Appeal's ruling.
"Although the Secretary of State scored a minor victory in relation to part of the case, the judgment really just reinforces what the Court of Appeal has already said," Adam Wagner, a human rights barrister at 1 Crown Office Row, told IBTimes UK.
"The only significant effect is that we now have a Supreme Court judgement making absolutely clear that this kind of wholesale requirement to disclose all previous convictions and cautions, without any possibility of removing or asking for certain minor convictions to be removed, will breach article 8 of the ECHR."