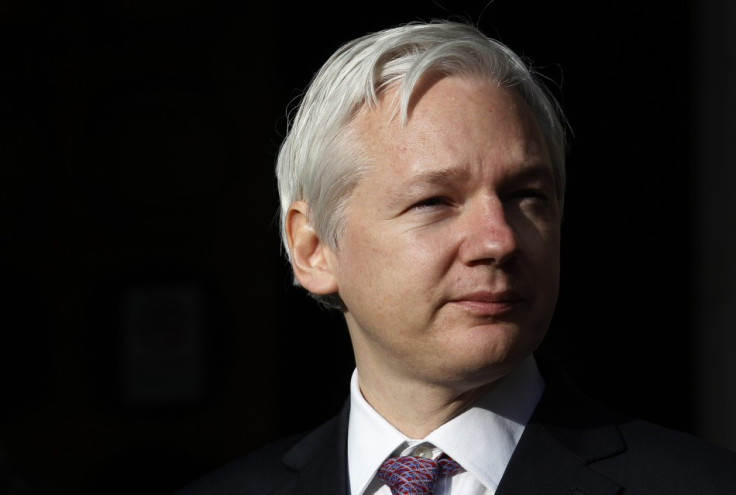 The UK Supreme Court has rejected Julian Assange's bid to reopen the case over his extradition to Sweden, where he will face sexual assault allegations.
Two weeks ago, judges at Britain's top court ruled against his appeal that a European arrest warrant for his extradition was invalid.
But his lawyers said some of the judges had based their opinion on a legal point that had not been discussed in the court hearing, preventing the defence team from making a counter-submission.
The court agreed to delay the decision up to 14 days and the latest ruling was Assange's last legal recourse in the British courts.
He could still appeal to the European Court of Human Rights, which would respond within 14 days.
If the European court agrees to proceed with the case, he would not be extradited to Sweden until the case has been heard.
The Supreme Court's ruling only dealt with the extradition process and did not deal with the substance of the accusations that he faces in Sweden regarding alleged sexual offences.
The WikiLeaks founder took a trip to Sweden in 2010, after which two women accused him of unlawful coercion and sexual misconduct, including rape.
Although the computer expert has denied the allegations, calling them a smear, the women's lawyer claims the allegations have nothing to do with the whistleblowing website WikiLeaks.
Prosecutors in Sweden orderedfor Assange to be extradited in 2010. In order for the ruling to be carried out in Britain, it is necessary for judges to approve it.
Assange's lawyers argued that the Swedish prosecutor is not a proper judicial authority and only an impartial court should issue a European arrest warrant.
Swedish lawyers have argued that a judicial authority does not need to be impartial to issue the warrant.
In February 2011, Belmarsh magistrates court ruled that Assange should be sent to Sweden to answer the accusations against him. Assange appealed against the decision, lost, and then took the case to the supreme court.
When the appeal was heard in February 2012, the arguments revolved around whether a Swedish prosecutor constitutes a judicial authority under the framework for a European arrest warrant to be issued and the Extradition Act 2003, which incorporates it into British law.
Many experts claim it is unlikely that the European court will agree to take the case.
Assange's argument would only be valid if he is able to demonstrate that article six of the European Convention on Human Rights - the right to a fair trial - has been breached.
Carl Gardner, a barrister in London who blogs at HeadofLegal.com, said the Abu Qatada case was the only time he could recall in which the European court had said a breach in procedures had occurred in the extradition, deportation or removal of a suspect, since "the risk of using evidence gained by torture would be a flagrant denial of justice".
Assange's case was "much less powerful than that", he added.